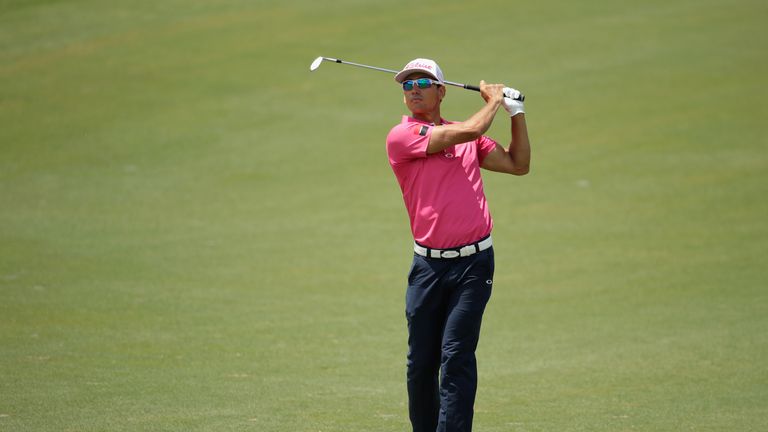 If you were patient enough, though, Rafa Cabrera Bello made it all worth it with a historic shot on the par-5 16th. But no one had ever managed an albatross on the 523-yard hole - until Sunday.
It was just the third albatross in PLAYERS history behind Hunter Mahan's sensational effort on the par-5 11th in round two of 2007 and Peter Lonard's sublime shot on the par-5 second in the third round of the same year.
His ball looked to be heading for the pot bunker 30 yards short of the green, but it pitched just over the trap and took a big hop forward before running through the fringe, onto the green and straight into the cup for a spectacular albatross. "Then I don't know, I saw it bump with the flag and I don't know what happened".
The Spaniard threw his club in the air in jubilation and it comically landed in the water that lines the right side of the hole. With play completed, Cabrera Bello finished in a two-way T4, four back of champion Si Woo Kim.
Rafa Cabrera Bello made - and then saved - himself a lot of money in the space of the final three holes of his Players Championship on Sunday.
He had started the day in a tie for 10th place and was 2-over par through the first 15 holes.
Moments later, he was under par for the round ... because he jarred the shot for an albatross (the first on this hole in Players history and the third overall in the tournament's history)!