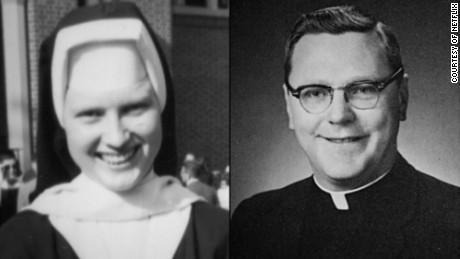 Directed by Ryan White, The Keepers seeks to solve who murdered Sister Catherine Anne Cesnik over the course of its seven episodes. Sister Cathy went missing on November 7, 1969, and her body wasn't discovered until January 3, 1970.
A DNA sample taken from the exhumed remains of former priest A. Joseph Maskell does not match the DNA from the murder scene of Sister Catherine Ann Cesnik, according to Baltimore County Police. Some say he killed the 26-year-old after students told her about sexual abuse they'd suffered at Maskell's hands, reports the Baltimore Sun.
Sister Cathy's murder case is the subject of the upcoming Netflix documentary The Keepers: Who Killed Sister Cathy?, which is scheduled to air on Friday. Police believe whoever killed Cesnik accosted her as she was returning from the store and forced her back into her auto.
When can you watch The Keepers on Netflix? By ruling out Maskell, the police say they are back to square one. A trailer for the series points the finger squarely in his direction for her killing.
Maskell denied the accusations and was never charged.
Maskell died in 2001.
Detectives, who have been trying to solve the nun's murder since January 1970, exhumed Maskell's body on February 28 to compare Maskell's DNA to evidence from the crime scene.
Police announced on Wednesday that they had received results from Bode Cellmark Forensics laboratory in Lorton, Virginia, excluding Maskell as a contributor to a DNA profile developed from evidence taken in 1970 from the scene in Maryland where the decomposed body of Cesnik was found by a father and son out hunting.