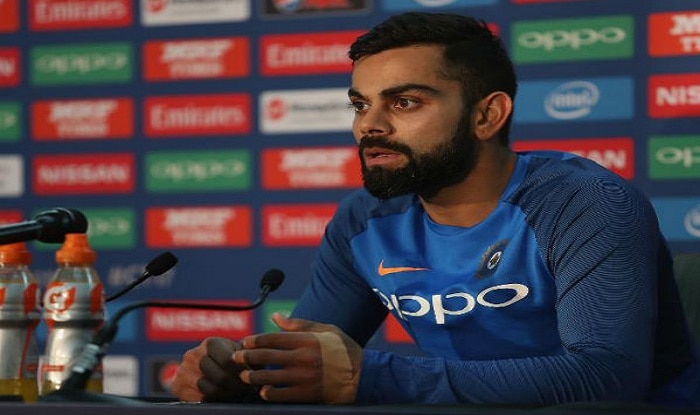 They are accused of setting off firecrackers and shouting pro-Pakistan messages in celebration of Pakistan's 180-run victory over India at the Oval on Sunday.
Fifteen Indian men are facing lengthy jail sentences for allegedly cheering on the Pakistan cricket team.
For celebrating Pakistan's victory over the Indian team in the Champions Trophy, 15 villagers have been arrested by the Madhya Pradesh police that accused them sedition, punishable by life in prison.
But the ICC are keen to find room for more World Twenty20s and that could see the Champions Trophy - won by Pakistan last Sunday - ditched.
When the police got to know about these activities, security was stepped up immediately in the town to avoid any law and order problem. The news was confirmed to the agency by Shahpur police station in-charge Sanjay Pathak.
In 2014, a group of 67 college students from Kashmir was charged with sedation while watching an India-Pakistan clash at a campus hostel in Uttar Pradesh, though the charges were eventually dropped.
Additional director-general (ADG) Indore Ajay Sharma told the media police detained and booked the youngsters under Section 124A (sedition) and 120B (criminal conspiracy) of the Indian Penal Code.
Cases have been registered against Razaq, Masood, Siraj and 20 others of Kumbadaje panchayat on a complaint from a local BJP leader Rajesh Shetty, they said.
In the past, cricket fans have been arrested in both India and Pakistan for supporting rival teams or players. Hardik Pandya's fireworks were the only entertainment for Indian fans in India's 339-run chase.
Pakistan, who clinched their first ICC Champions Trophy title, were awarded a cash prize of approx.
The decision to restrict the 50-over World Cup to 10 teams has been criticised by players hailing from associate nations and Richardson felt holding two World T20 events over a four-year cycle will help the ICC to placate some of the dissenters.