Former PM Tony Abbott, former PM John Howard and PM Malcolm Turnbull.
Former prime minister Tony Abbott has warned the Liberal Party is "hemorrhaging members" and needs to change, calling for the party's membership to be "liberated" from factional powerbrokers.
"But I'm not to be going down that path".
Mr Abbott made several media appearances and speeches last week, airing his alternative views on budget spending, immigration, education and national security.
"It's a simple truth that we are hemorrhaging members", he said.
He batted away the suggestion he was helping the Labor Party get elected, saying he wanted the government "to be the best possible government".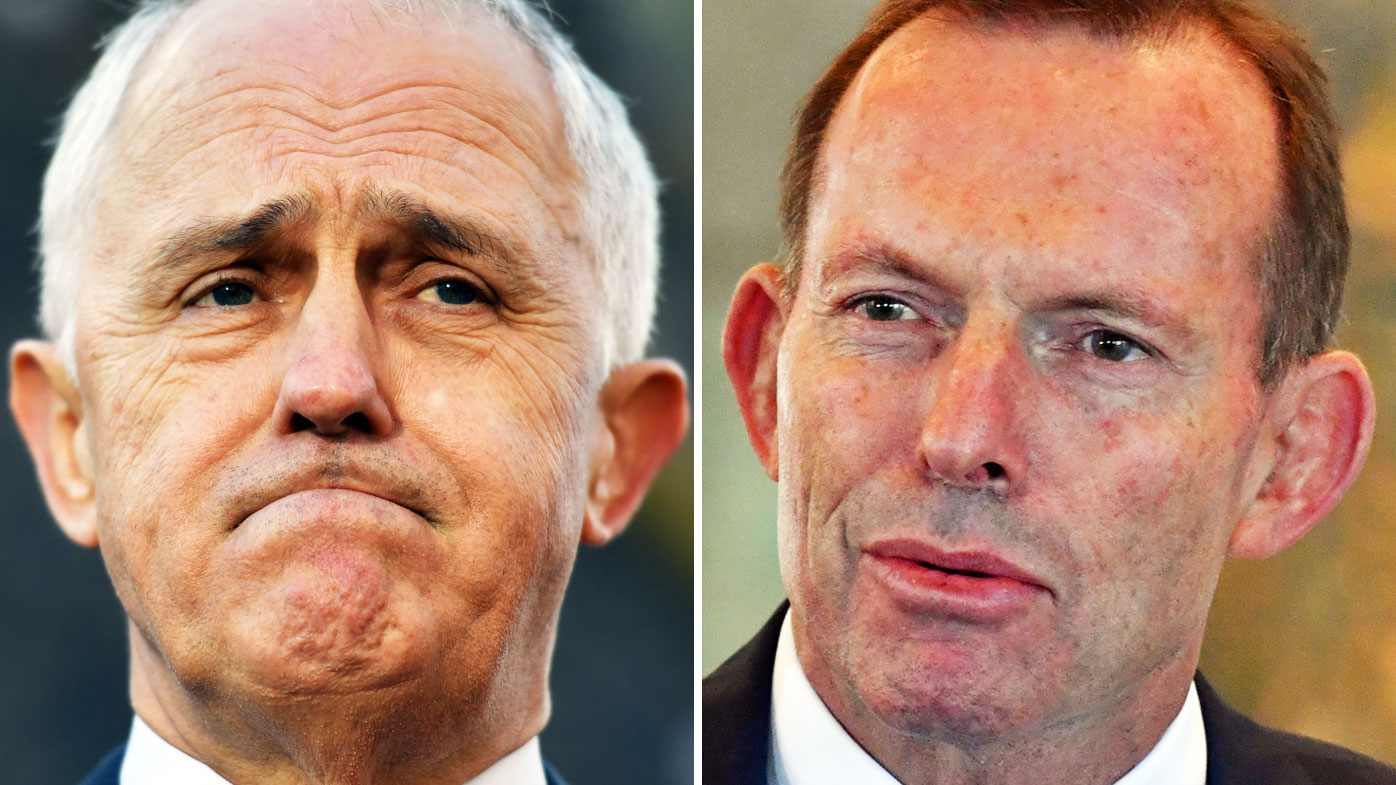 "You'd have to ask him whether it was deliberate or not", he told ABC radio.
In a week where liberal in fighting has plagued the government Prime Minister Malcolm Turnbull has vowed to quit politics if he is dumped at the next election.
Senior Liberal frontbencher Mathias Cormann says Tony Abbott's alternative conservative agenda is advocating for things that aren't consistent with what he did when he was prime minister.
"I am not giving anyone else advice but I just think that's what I would do".
Asked if this was a threat, Senator Sinodinos said Mr Turnbull was simply being honest with the Australian people.