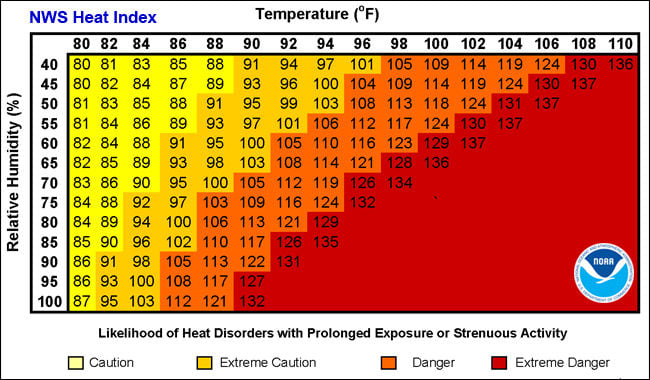 A weak area of low pressure is over the state, that along with daytime heating will give us a good chance of afternoon showers and thunderstorms Monday. The humidity will make it feel even hotter. Highs have been in the 90s since Monday.
Sunday: Sunny and hot with a high near 100.
A cold front passing south of the area will temper the heat slightly.
Gradually the rain chances will decrease through the week and the temperatures will increase. A few storm clusters are possible from Thursday through Sunday with a few downpours and possible severe weather. High temperatures Monday will be in the upper 80s and lower 90s.
Familiar heat and humidity are on the menu for our Sunday, and there's plenty more where that came from as a heat wave begins to build across Green Country. Not everyone will see the rain today, as it will be hit or miss, but it will keep some clouds around and temperatures back in the low 80s.
Thursday, it will be sunny and hot, with a high near 99, the weather service said.
Friday through Sunday temperatures will be in the upper 90s to 100 degrees.
Wednesday Night. Mostly clear, with a low around 80. The forecast predicts afternoon and early evening heat index values from 105 to 110. Afternoon highs will likely be in the mid-90s, with heat indexes that could reach nearly 100 degrees later this week. Be careful if you are doing anything outdoors during the heat of the day.