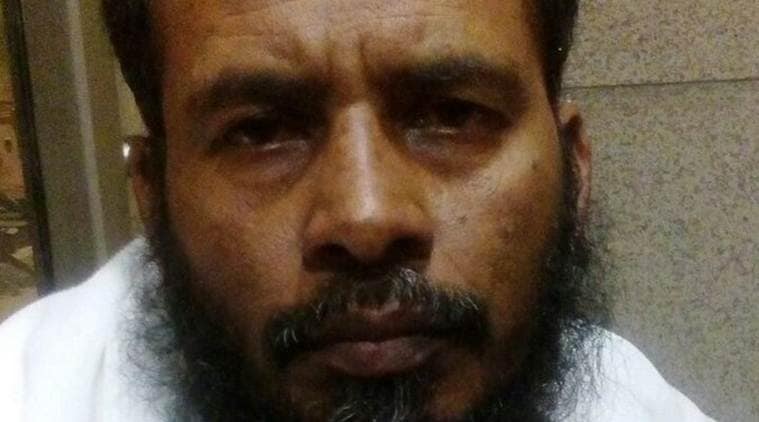 UP ATS and Maharashtra police are interrogating Salim Khan in Mumbai, Arun added.
A joint team of the UP Anti-Terrorist Squad (ATS) and Mumbai Police on Monday nabbed a suspected Lashkar-e-Taiba terrorist from the Mumbai Airport.
The accused, identified as Salim Mohammad Khan, is alleged to have been involved in terrorist activities since 2008, and was also allegedly in touch with a module of operatives working for the Pakistani Inter State Services (ISI), who were arrested earlier this year.
NDTV reported that Saleem Khan had arrived in Mumbai from the Dubai. Salim also allegedly gave Aftab assignments and informed him about sleeper cells so that Aftab could pass secret information received from across the border.
In Lucknow, Inspector General of UP ATS Aseem Arun said that after the arrest of ISI agent Aftab from Faizabad on May 3, 2017, the ATS had come to know that Salim Khan used to pass on directions to him and also send him money from overseas. After the gravity of the situation was gauged they contacted their Uttar Pradesh counterparts.
When Ali was arrested from Faizabad for spying on military installations, he had revealed during his interrogation that it was Salim who used to wire money to him.
IG (ATS) Asim Arun told TOI that Kausar Faroqui and Mohammad Sharif, the two terrorists facing trial for Rampur CRPF camp attack, had got arms training along with Salim at Muzaffarabad in Pakistan occupied Kashmir (PoK). Khan sent finances to Aftab, according to the investigators. Khan's arrest has been confirmed by Anand Kumar, UP ADG (Law and Order). Sandeep Sharma alias Adil, a resident of Muzaffarnagar in Uttar Pradesh, was also questioned last week by the Uttar Pradesh ATS after the arrest.
Security and intelligence forces in Uttar Pradesh are on high alert after a substantial amount of PETN explosive was recovered from inside the state assembly.