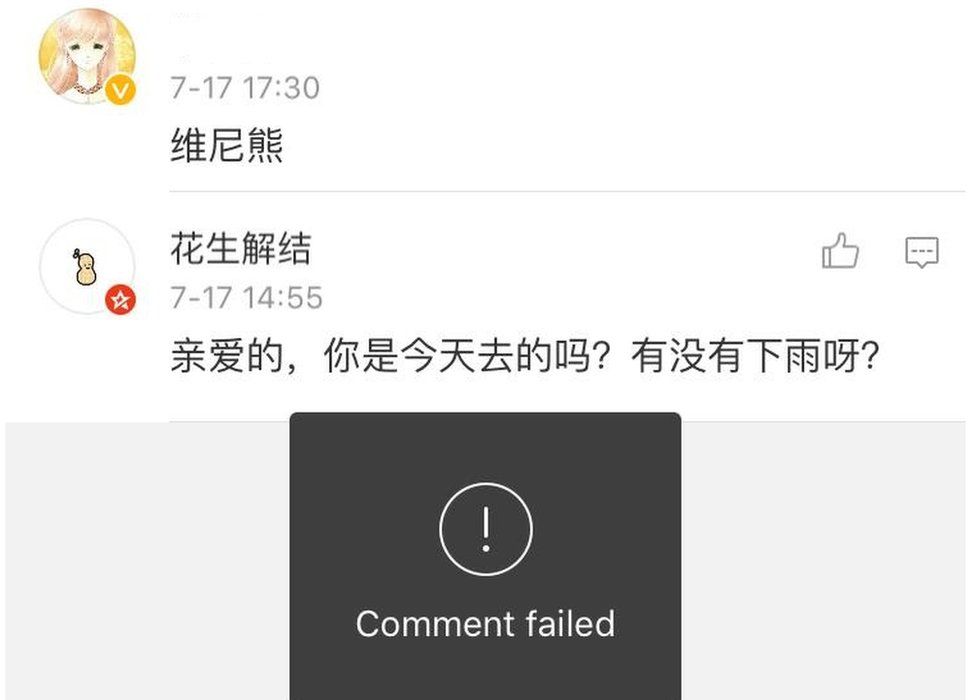 The FT report said posts with the Chinese name of the portly character were censored on China s Twitter-like platform Sina Weibo.
While no official explanation of this purge has yet been offered, it likely has something to do with memes in the past that have compared Chinese President Xi Jinping to the adorable, if slow-witted, bear. The famous resident of Hundred Acre Wood was banned back in 2013 following memes comparing him to Xi. Reportedly, images of Winnie the Pooh have been removed from Chinese social media due to his outward resemblance with the Chairman of the People's Republic of China Xi Jinping.
Chinese social media users have long relied on euphemisms such as the Pooh-Xi joke to skirt the country's strict censorship system.
"Historically, two things have been not allowed: political organizing and political action".
"I think the Winnie issue is part of this trend". A similar comparison was made with Xi as Pooh and Japan's prime minister Shinzo Abe as Eeyore, the sad donkey.
It all started with a side-by-side image of Xi and former United States president Barack Obama, and Winnie the Pooh and his slender tiger friend "Tigger", which was widely shared online in China. "An image of Xi riding through the roof of a parade auto with a picture of Winnie in a little toy vehicle super imposed on top was named the "most censored image of 2015" by political consultancy Global Risk Insights".
Searches for the "Little Bear Winnie" - as Pooh is called in China - returned the error message "content is illegal".
Correction: This story has been edited to reflect the fact that some images of Winne the Pooh are still searchable on Chinese social media.