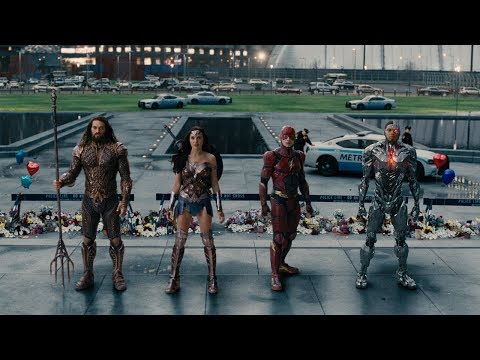 Welcome to #TrailerChest, where we're taking a sneak peek at the brand new trailer for Justice League.
The new 4 minute trailer offers the best look yet at the upcoming superhero team-up. Miller plays a big role in Warner Bros.' Fantastic Beasts and Where To Find Them sequel, which is now filming, and, while both movies come from the same studio, it has still been hard to find days where he is able to suit up as the Flash once again. Barry Allen (Ezra Miller) joins as The Flash, while Victor Stone (Ray Fisher) also joins as Cyborg.
Variety reports that the reshoots - which have lasted longer than most films' production schedules - are said to have set the studio back $25 million (Rs 161 crore).
The four-minute trailer is now the No. 1 video on Youtube and for good reason, too.
Justice League was directed by Batman v Superman and Man of Steel helmer Zack Snyder, although he had to let The Avengers director Joss Whedon oversee reshoots after a personal tragedy.
The trailer ends with Jeremy Irons, who plays Alfred in the movie, looking up past the camera and saying " You said you'd come.
The trailer looks to showcase the film with lots of high intensity action and thrills.
For more on Justice League, in theaters on November 17, watch below. In Justice League, Batman and Wonder Woman assemble a team consisting of Flash, Aquaman and Cyborg to face the catastrophic threat of Steppenwolf and his army of Parademons. Justice League is produced by Charles Roven, Deborah Snyder, Jon Berg and Geoff Johns.
Regarding the cast, it's reported Ben Affleck and Gal Gadot aren't now busy with out projects, but stars Henry Cavill and Ezra Miller are "scrambling" to get the Justice League movie reshoots done.