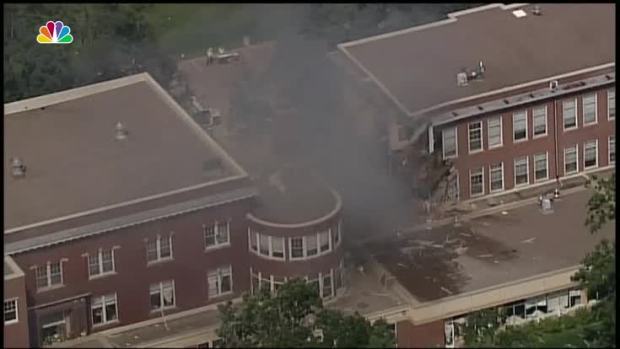 A Virginia man is behind bars after police say he held his girlfriend and their two children captive for at least two years.
When authorities arrived, Moore appeared nervous and hesitant to allow the officers inside the home. Police said that Moore didn't want deputies inside his home. As they spoke to the suspect, the woman and her two children ran out of a side door.
Investigators determined the woman and children were not held with any sort of bondage or cages, but were not permitted to leave.
It's believed Moore is the woman's boyfriend and the father of the two kids. They confirmed they were not married. Authorities took the adult victim to the hospital for untreated health conditions. The children are expected to be okay.
Moore was arrested and charged with three felony counts of abduction and felony assault and battery.
More charges could be filed.
They had been contacted by a worried family member who was anxious that they had not seen the woman and children for a long time, the Fredericksburg Free Lance-Star reports. The windows of the home were covered with blankets and shades.
The woman and Moore were dating, officials tell PEOPLE.
A neighbor told NBC 4 that the last time she saw the woman and her two children was when they moved into the house, which she believed was prior to summer previous year.
Moore is unemployed, a sheriff's spokesperson tells PEOPLE.
The neighbor added that Moore once told her his girlfriend was handicapped, and that she assumed Moore lived alone.
Moore is now being held without bond in the Rappahannock Regional Jail.