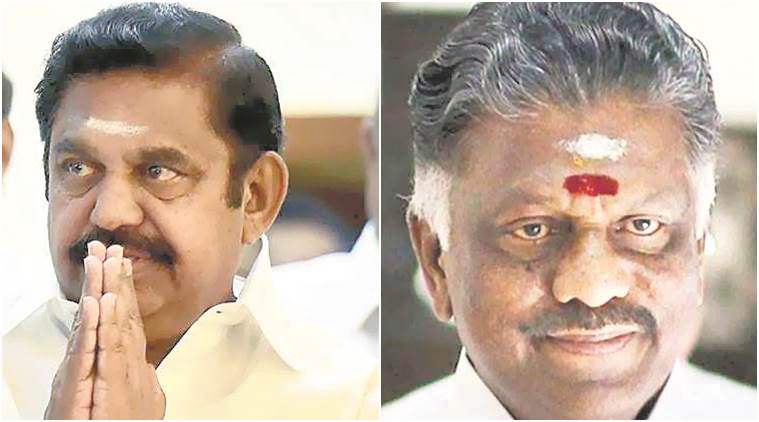 With Chief Minister Edappadi Palaniswami raising the heat against him, and both factions led by Palaniswami and his predecessor O Panneerselvam trying to firm up a merger plan by ousting him, allegedly with the BJP's help, AIADMK deputy general secretary T T V Dinakaran switched to offensive mode on Saturday, using the party mouthpiece to publish a poem attacking the saffron party.
As the DMK was giving out threats of the no-confidence motion, the leaders of the two AIADMK camps - Palaniswami and Panneerselvam - were in New Delhi to attend the oath-taking ceremony of Venkaiah Naidu as the country's Vice-President.
Meanwhile, when asked about the remark made by Panneerselvam that "The AIADMK (Amma) had only come half way through.let them come across fully", Deputy Speaker of Lok Sabha, M Thambidurai quipped: "By his own statement, Panneerselvam has admitted that AIADMK (Amma) had come half way through.so if Panneerselvam too makes a move to cross the rest of the half way, it will conclude in the merger".
The AIADMK broke up into two factions following the death in December of then Chief Minister J. Jayalalithaa. However, Palaniswami told reporters in Delhi that he only discussed the issues concerning the state including the demand for exemption from NEET.
Dhinakaran supporter Thangathamizhchelvan, a MLA, said nobody had the right to remove Sasikala and Dhinakaran from the party. On the same day, the O Panneerselvam camp approached the Election Commission, and submitted an application seeking to nullify the appointment of TTV Dinakaran and VK Sasikala from the party. "The resolution which was passed on Thursday adds strength to our case", senior leader K P Munusamy.
The merger of the EPS and the OPS factions has been the talk of the political fraternity for a long time now.
The meeting between the chief minister and Modi comes ahead of Bharatiya Janata Party President Amit Shah's visit to Tamil Nadu. If the AIADMK government falls, the DMK, an ally of Congress, has better chance to make a comeback to power in the state, the analyst note.