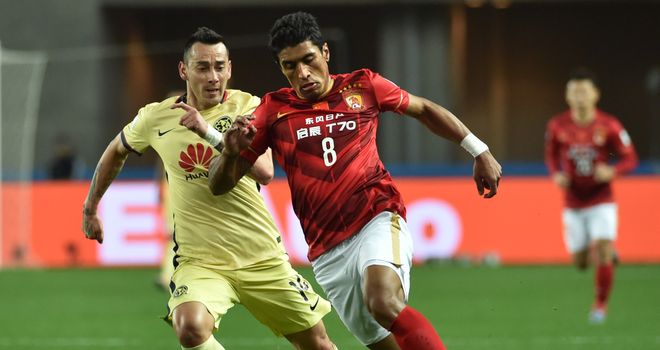 Nine days after Barcelona received a record €222 million for Neymar, the Catalan giants have completed their first signing since his departure, but many have questioned the £36.5 million arrival.
Paulinho underwhelmed during a two-year spell with Spurs, but impressed in China after joining Guangzhou in 2015.
During his time in the Premier League, Brazilian midfielder Paulinho struggled to really make an impact in England, but after a successful stint in the Chinese Super League, the 29-year-old has just completed one of the shock deals of the summer.
Paulinho has been linked to a move to Barcelona throughout the summer but Evergrande chairman Xu Jiayin had previously stated he would not be allowed to leave before the end of the season due to the cost associated in replacing him.
"It is a unique opportunity for me to be able to play for Barcelona, the best team in the world and surrounded by the best players", he said.
'I have to talk to my president, since I got the proposal I have not stopped thinking about it and I am waiting for everything to be resolved this week'.
After plenty of rumours in the back pages, former Tottenham player Paulinho is now a Barcelona player.
"If Barca has an interest in a player who is playing in China it is because he is good and can play there", he said. "I know that I have to improve every day and give the best of me in every game".