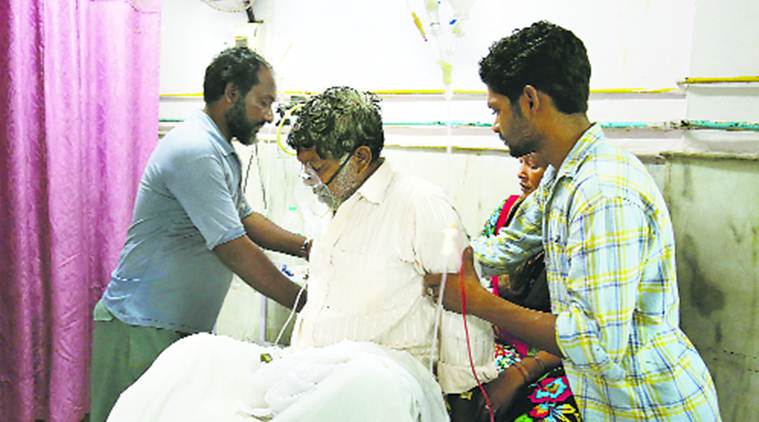 However, no arrests have been made as yet.
Deputy Commissioner of Police, Shahdra district, Nupur Prasad said the father of the deceased, who was working with them inside the sewer, and a fireman, who went to rescue them, have been admitted to hospital after they too complained of suffocation and are now under observation.
This is the third such incident in the national capital in the past one month. Speaking to TOI on Saturday, Gautam said private contractors and individuals were not adhering to rules.
When asked about the deaths, the DCP said that the two didn't have any safety equipment on and no one has been arrested so far.
They had gone inside the sewer and inhaled toxic fumes and were later found unconscious. "Head Constable Mahipal from the fire department then went in to rescue the trio, but he also inhaled the gas, hit his head against the wall of the tank and sustained injuries".
The deceased have been identified as Jahangir (24) and Izaz (22).
"The victims' father and the firefighter are admitted at Hedgewar Hospital where they are under observation", said Nupur Prasad, DCP (Shahdara). Earlier this week, three labourers died, while another was left battling for life after inhaling poisonous gases inside a manhole in southeast Delhi's Lajpat Nagar area.
The move comes after two brothers died of a similar incident in Anand Vihar today.
A section in the Prohibition of Employment as Manual Scavengers and their Rehabilitation Act prohibits "hazardous cleaning" of a sewer or a septic tank without "protective gear and other devices and ensuring observance of safety precautions".