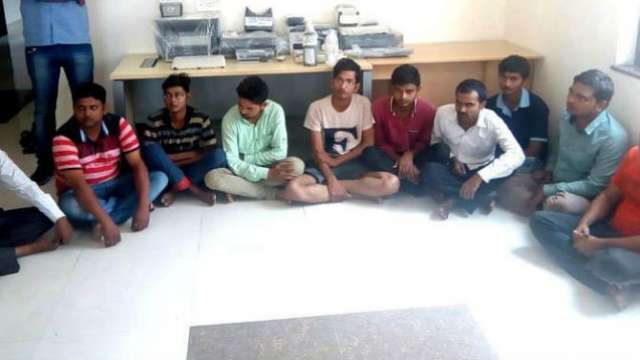 The STF arrested Saurabh Singh, Satendra Kumar, Shubham Singh, Shobhit Sachan, all residents of Kanpur, Shivam Kumar, Manoj Kumar, residents of Fatehpur district, Tulsiram of Mainpuri district, Kuldeep Singh of Pratapgarh, Chaman Gupta of Hardoi, and Guddu Gond of Azamgarh.
The STF claimed to have found 11 laptops, 38 cloned fingerprints on paper, 46 cloned fingerprints made of a chemical, 12 mobile phones, two Aadhaar finger scanners, two retina scanners, eight rubber stamps, 18 Aadhaar cards and other material during their searches.
The police have registered a case at the Cyber Crime police station, Lucknow, under the Indian Penal Code Sections 419, 420, 467, 468, 471, 474 and 34, Information Technology Act Sections 66 and 66C and Aadhaar Act Section 7/34. "The attempt to generate fake Aadhaar card was foiled by the robust UIDAI system and the arrested gang could not succeed in nefarious and illegal designs", the UIDAI statement said.
A day after TOI reported that several Aadhaar enrolment centres were fleecing applicants, the Unique Identification Authority of India said that since its inception, it had learnt of such contraventions and blacklisted over 49,000 operators.
He added, the mechanism used by the gang was complex.
According to the officer, the arrested used to bypass the biometric norms of the UIDAI with fingerprint clones and then tamper with the source code of the UIDAI application client to create a fake application client.
"Hackers would send the client application to unauthorised operators for a sum of ₹5, 000 each", the officer said.