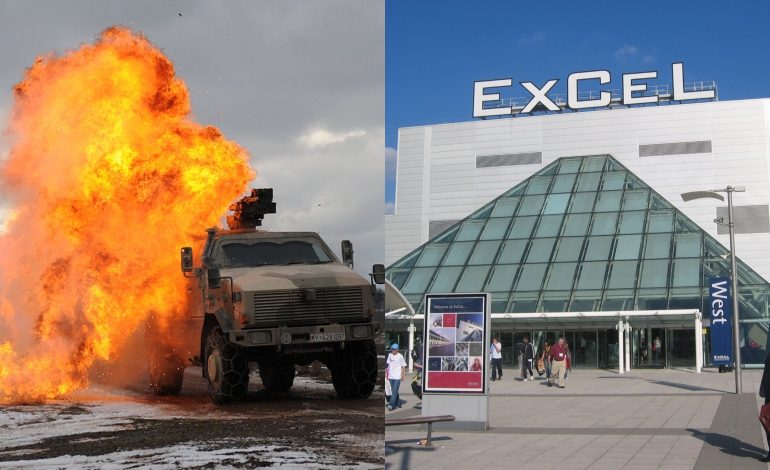 It depicts drones destroying a cartoon image of a house, while a child and her dog look on in distress.
The money raised will be split between two organisations - Campaign Against Arms Trade, which seeks to abolish the global arms trade, and Reprieve, which fights for human rights.
The artwork, Civilian Drone Strike, was on display at the Stop the Arms Fair art exhibition in east London.
The street artist Banksy has donated £205,000 to human rights and anti-arms trade groups, raised from the sale of his art.
The exhibition was the second half of a two-week festival of protest against the DSEI, the world's biggest arms fair, which brought together delegations from what activists say are some of the worst human rights-abusing regimes with 1,600 makers and sellers of weapons and military equipment. "It's time to shut it down for good".
More than 100 people were arrested in the first week of protests as they attempted to block exhibitors from delivering their equipment to set up stands at the arms fair, according to the Metropolitan police.
In his opening address, International Trade Secretary Liam Fox emphasised the importance of the defence industry to the United Kingdom economy, with an annual turnover of £35 billion a year ago.
A spokesman for the department said: "The government undertakes a stringent process of scrutiny and approval before issuing any invitations to foreign governments to attend a major United Kingdom defence exhibition like DSEI".