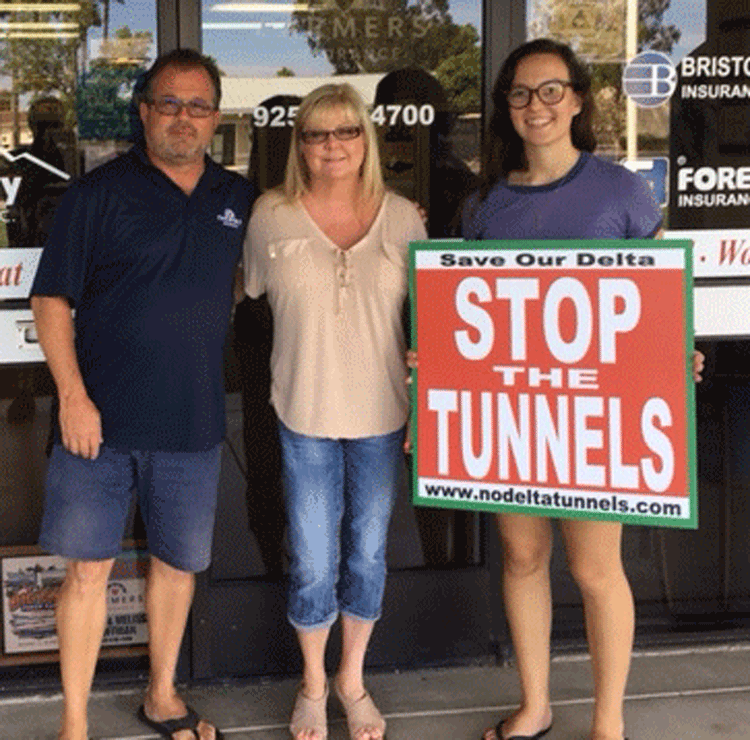 After the vote, John Laird, secretary of the California Natural Resources Agency, said the aging water infrastructure must be modernized.
Brown is pressing to secure the project before he leaves office next year. "Failing to act puts future water supply reliability at risk".
Officials in other districts were watching the Westlands vote as they prepare to make their decisions on the project that has been on the drawing board for more than a decade. The Metropolitan Water District, which sells the Delta water to the San Diego County Water Authority, will vote on WaterFix October 10th. "This vote, while disappointing, in no way signals the end" of the project known as WaterFix. However, under the "participation approach" announced by Reclamation for CWF, only CVP contractors that chose to participate in CWF would pay the costs of constructing and operating new facilities, with no assurance that those contractors would receive the water supply benefits resulting from CWF.
"It's expensive and it will probably have an impact on our water rates, but it will be spread out", said Jill Duerig, the agency's general manager. "There's no doubt that the existing method of transferring northern California water south is deadly for salmon and other wildlife and absolutely could be improved upon, but not by this behemoth".
Carolee Krieger, Executive Director of the California Water Impact Network, was also pleased with the Westlands vote. Some frame it as a blow against a massive state boondoggle.
The vote came a day after The Associated Press reported state plans to put dozens more water agencies and millions of families and farmers on the hook for funding the tunnels. "Our public trust assets need to have a seat at the table when the courts adjudicate the water that's really there".
Without Westlands' contribution, the remaining agencies, which include the Santa Clara Valley Water District, Alameda County Water District and the Tri-Valley area's Zone 7 Water Agency, each would have to pay more. Yesterday the district voted to pass a "no regrets package" planning $100 million for 9 different projects like stormwater capture, leak fix and gray water, according to Barbara Barrigan-Parrilla, Executive Director of Restore the Delta (RTD).
"This thing dies", Birmingham told the board about the decision.
Opponents representing delta farmers, who long battled against the tunnels, considered the Westlands vote a good day for California. "It was clear that this would be a hard vote for Westlands, as it is for us all". "We have to have an affordable, adequate supply of water". "California must find a path forward from here that works for all of the partners".
The project calls for building two 35-mile-long (56-kilometer-long) tunnels east of San Francisco to deliver water from the Sacramento River mostly to farms and cities hundreds of miles away in central and Southern California.