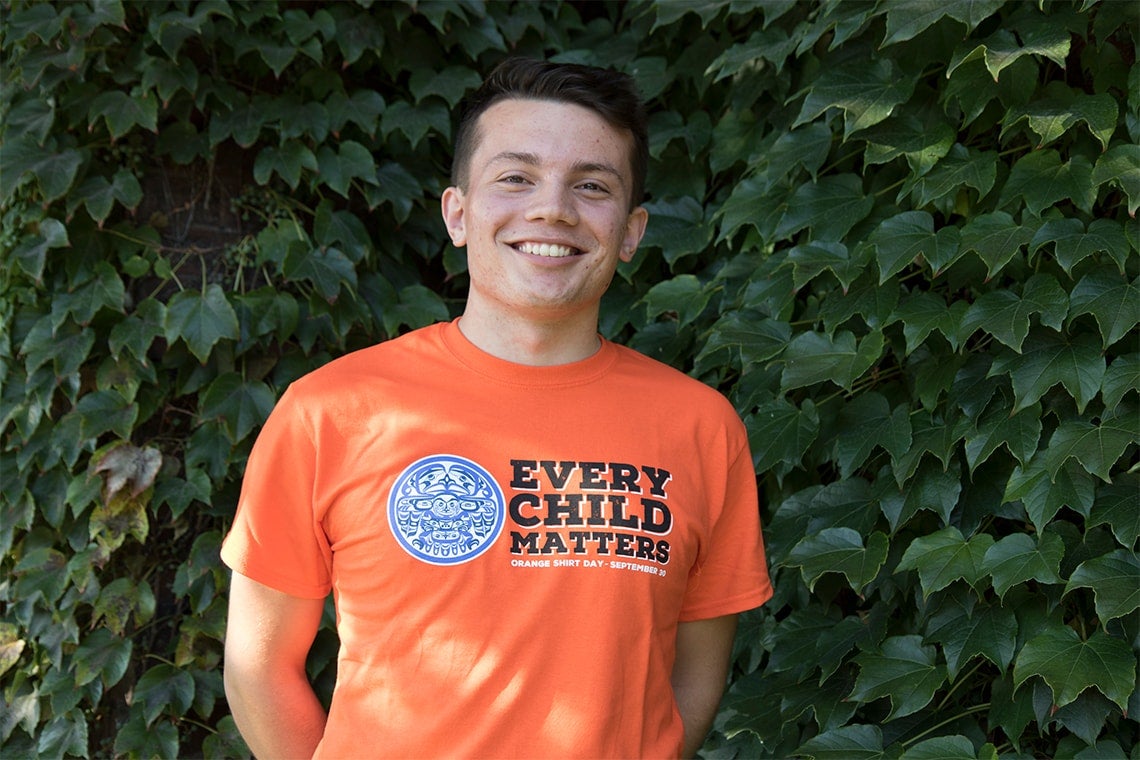 With the support of the Camosun board of governors and Eyēʔ Sqȃ'lewen: the Centre for Indigenous Education and Community Connections, the community is invited to join with Camosun staff and students to wear an orange shirt and sing the huy ch qu song to show respect and to honour those who attended residential schools and their families.
The event started in British Columbia in 2013 to commemorate Phyllis' story. Wear an orange shirt to honour those, like Phyllis, who were harmed in the residential schools.
A press release issued by the school said, "The date was chosen because it is the time of year in which children were taken from their homes to residential schools".
Imagine your first day of school - you're nervous but also excited for what's to come.
Student Calvin Puro, of St. Benedict, took the Grade 11 Aboriginal studies class a year ago.
"Kids nowadays probably know more than their parents did about Indian residential schools and the history of aboriginal people in Canada, and that's what we want", said Gordon Powell, vice-principal of aboriginal education at the Surrey School District and member of the Qalipu Nation in Newfoundland.
Many Camosun students, employees and community supporters will wear orange shirts September 29 to show their commitment to the principle that every child matters and to show support for those who attended residential schools and their families.