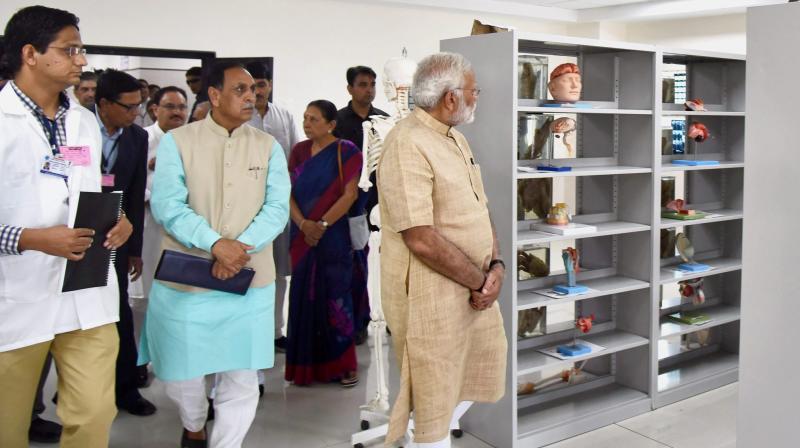 RSS leaders said sevika samiti functions as a separate entity, but its ideological identity upholds the same values as the sangh and places a lot of emphasis on matrutva, netrutva, kartrutva (motherhood, social leadership, professional excellence). The Congress vice president's recent remarks when he had asked a gathering of students during his election campaign in Gujarat, why there are no woman in RSS's shakhas, apparently to target the outfit for not promoting women.
Rashtriya Swayamsevak Sangh (RSS) spokesperson Manmohan Vaidya said on Thursday that the organisation had no plan to open its shakhas (units) to women.
The problem is Mr Gandhi's speech writers don't understand the Sangh. Also, making its stand clear on the allegations against BJP president Amit Shah's son, Jay, the RSS said charges against Mr Jay Shah can be probed if there is prima facie evidence but added that "it is for those who allege a scam to prove it".
He advised Gandhi to compete with the Bharatiya Janata Party (BJP), instead of the RSS.
Vaidya was speaking to the media ahead of the three-day All India working committee meeting in which all top Sangh functionaries including its chief Mohan Bhagwat and all India office bearers, and regional office bearers will take part. "Recently, we looked at how Muslim women can play a role in convincing the people of Kashmir about the futility of violence", a senior samiti member samiti said.
A hockey analogy, for Raul Gandhi's speech for "women in short comment", Many BJP leaders have condemned the remark and union minister Smriti Irani too weighed in calling it indecent and derogatory to women.
Mr. Gandhi also quoted in a different manner that "How many women are in the RSS?" If two sides have to compete, both have to be playing the same game, he said, directly Mr. Gandhi to compete with the BJP.
The RSS also termed as "deliberately concocted and baseless" media reports that said the RSS will consider the entry of women in shakhas.