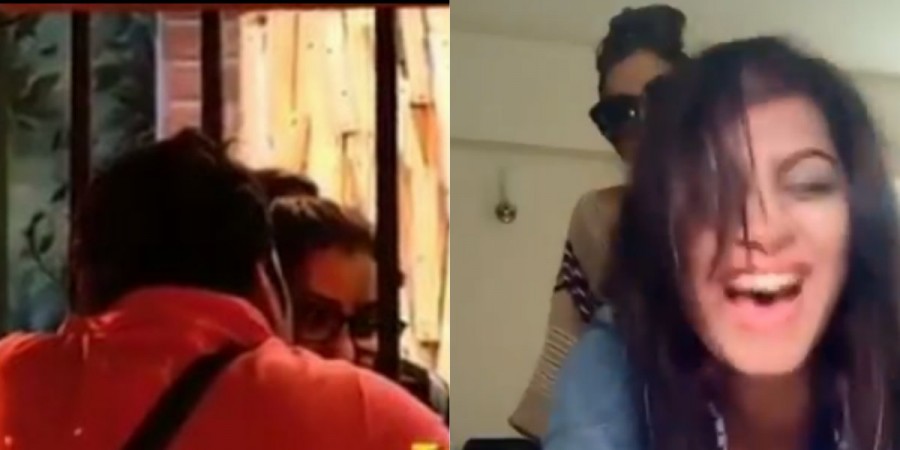 While the world is busy celebrating Diwali with crackers and light, there's a new romance blossoming in the Bigg Boss 11 house. Firstly Shilpa and Vikas further strengthen their friendship as Shilpa made tea for Vikas, who is in jail for attacking Puneesh. But that leaves Bigg Boss and other housemates miffed.
Overwhelmed with her sweet gesture, Vikas will ask Shilpa to come closer and place a peck on her cheek.
Later, Puneesh and Luv got into an ugly fight. Hina gets furious and starts yelling as Vikas, after stealing candies from the refrigerator, threw it in the jail while he is getting inside again. It is decided that Arshi and Jyoti are the worst performers as they didn't even participate in the task deliberately, and they join Vikas in the jail. Mehjabee and Vikas talk about how Puneesh lies about his past. Moreover, Hina Khan tries to pull Benafsha away, however, while pulling her away, they both fall down. He is visibly agitated, and now with Arshi alongside him, he asks her to help him in his team's challenge against team Puneesh. It will be interesting to see Hina Khan, Vikas and other inmates take revenge on Akash Dadlani and Puneesh tonight. The situation turned really bad as all started abusing Arshi the most, and she also reacted. With the captaincy also being transferred from Vikas to Puneesh, the latter will decide to make things hard for Vikas.
Things started to get heated when Puneesh came to know that captain Vikas Gupta was planning to put him in jail.
We see Bandgi and Puneesh in a conversation wherein the former tells him all the things that Vikas told her about him.
Are Vikas and Shilpa falling for each other?
The luxury budget task required Vikas and his team to stand strong against a pillar, while the other team threw milk, cow dung, cold water and other stuff at their faces. Shilpa was seen to smile and hold his hand in response.