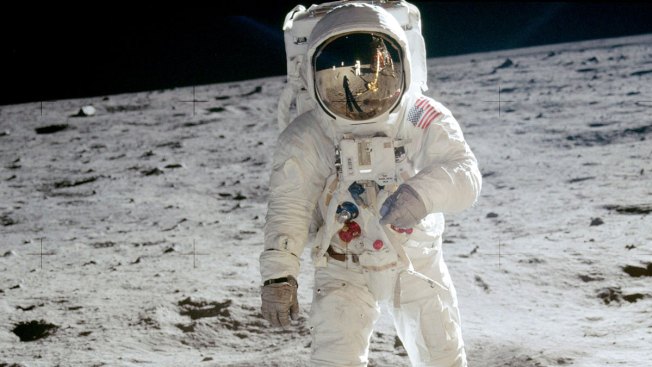 NASA officials determined the cost and time to add crew to EM-1 would outweigh the benefit.
8 that it is now planning a first launch of its Space Launch System rocket no earlier than December 2019, even as a review concluded the rocket isn't likely to fly until mid-2020.
NASA's ability to meet its agency baseline commitments to EM-1 cost, which includes SLS and ground systems, now remains within original targets. "The costs for EM-1 up to a possible June 2020 launch date remain within the 15 percent limit for SLS and are slightly above for ground systems", it said, noting that the cost commitment for Orion is through EM-2, the first crewed mission, scheduled of 2023.
The first launch of NASA's Space Launch System, which will carry the new Orion spacecraft, should still be possible by December 2019, according to NASA officials, although a new report puts the estimated launch date at June 2020.
KSC "will be able to accommodate the evolving needs of SLS, Orion and the rockets and spacecraft of commercial partners for more flexible, affordable and responsive national launch capabilities", according to NASA officals.
NASA's review considered challenges related to building the SLS rocket's core stage, issues with constructing Orion's first European service module and tornado damage at the Michoud Assembly Facility in New Orleans, NASA officials said in a statement. "Since several of the key risks identified have not been actually realized, we are able to put in place mitigation strategies for those risks to protect the December 2019 date".
The NASA announcement comes a day before the space subcommittee of the House Science Committee holds a hearing on NASA's exploration systems development.
"Those are our two critical paths right now, and they're kind of neck-and-neck for getting to a launch date", Bill Hill, deputy associate administrator for exploration systems development at NASA, said of the SLS core stage and Orion service module in an October 25 panel discussion at the American Astronautical Society's Wernher von Braun Memorial Symposium in Huntsville, Alabama.
As part of the review, NASA now plans to accelerate a test of Orion's launch abort system ahead of EM-1, and is targeting April 2019.
On both the rocket and spacecraft, NASA is using advanced manufacturing techniques that have helped to position the nation and USA companies as world leaders in this area. Avionics and electrical systems provide the "nervous system" of launch vehicles and spacecraft, linking diverse systems into a functioning whole. "EM-1 will mark a significant achievement for NASA, and our nation's future of human deep space exploration", said William Gerstenmaier, associate administrator for NASA's Human Exploration and Operations Mission Directorate in Washington.