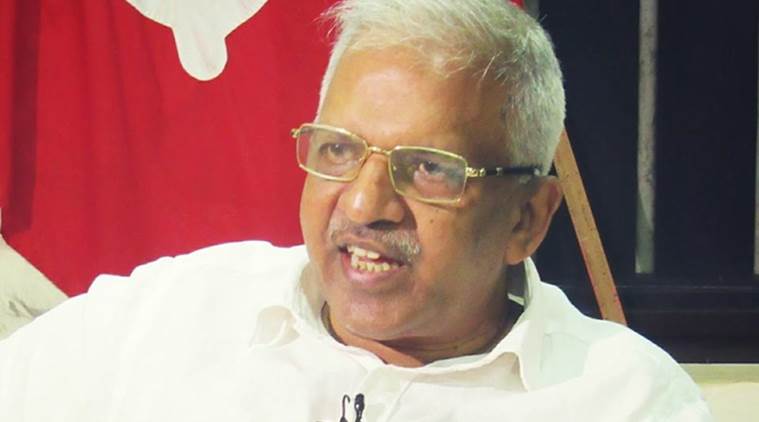 Fissures in the powerful "Kannur lobby" of the CPM became apparent again following the party state committee's decision that its criticism of P Jayarajan be reported formally in all party committees in the district.
"The party has the right to criticise its members". Criticisms were unexpectedly raised against P Jayarajan during the party state committee meeting the other day. The state committee criticised Jayarajan on the basis of a music album in praise of him and his flex boards. It will not go unnoticed that the district secretary of the party, in what is considered as its bastion, is now under the scanner of the party's State leadership.
P Jayarajan has been gaining much prominence in the party in the recent past. Jayarajan had quoted from Aesop's fable, The Ass Carrying An Image, to compare Achuthanandan to the ass who thought people were bowing to him instead of the image (party). It is also the reason why some are saying that the criticism against him are by those who getting uncomfortable at his growth. "And members should also be open to self-criticisms too", he said.
Sources close to the CPM have clarified that the news of Jayarajan's walkout if a fabrication of the media and that he came out of the meeting only when he was getting late for his train.
But in a presser on Monday, Jayarajan maintained a conspicuous silence when queried about reports that he came under fire in the meeting for alleged "self-glorification". "It merely executes the party policies at the district level", he said.