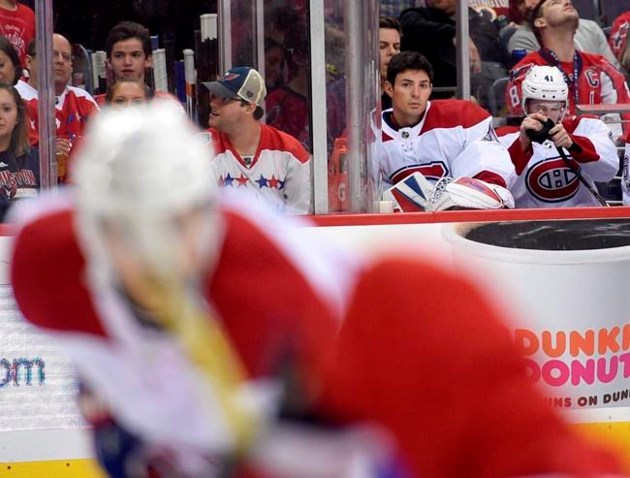 The 30-year-old netminder confirmed that he was taking a day off from skating because he had not felt an improvement in his lower-body injury since returning to the ice last week.
Price met with reporters Tuesday before Montreal's game against the visiting Columbus Blue Jackets to provide an update on his recovery.
The Canadiens goalie was injured on November 2 while warming up to play against the Minnesota Wild - a game the Canadiens lost 6-3.
"I just want to make sure I'm 100 per cent and can do my job to the best of my ability when I come back, so I'm just going to make sure I take my time with it and it won't be very long".
Price nevertheless hinted that the injury is not serious, and that he will benefit from the extra time to heal which Charlie Lindgren's strong play has afforded him. The rookie goaltender is 3-1-0 with a 1.24 goals-against average and.964 save percentage in relief of Price and injured backup Al Montoya. "He's doing very good. It's good to see somebody step up and perform in a tough spot".
The Montreal Canadiens claimed former Florida Panthers goalie Antti Niemi off waivers on Tuesday.