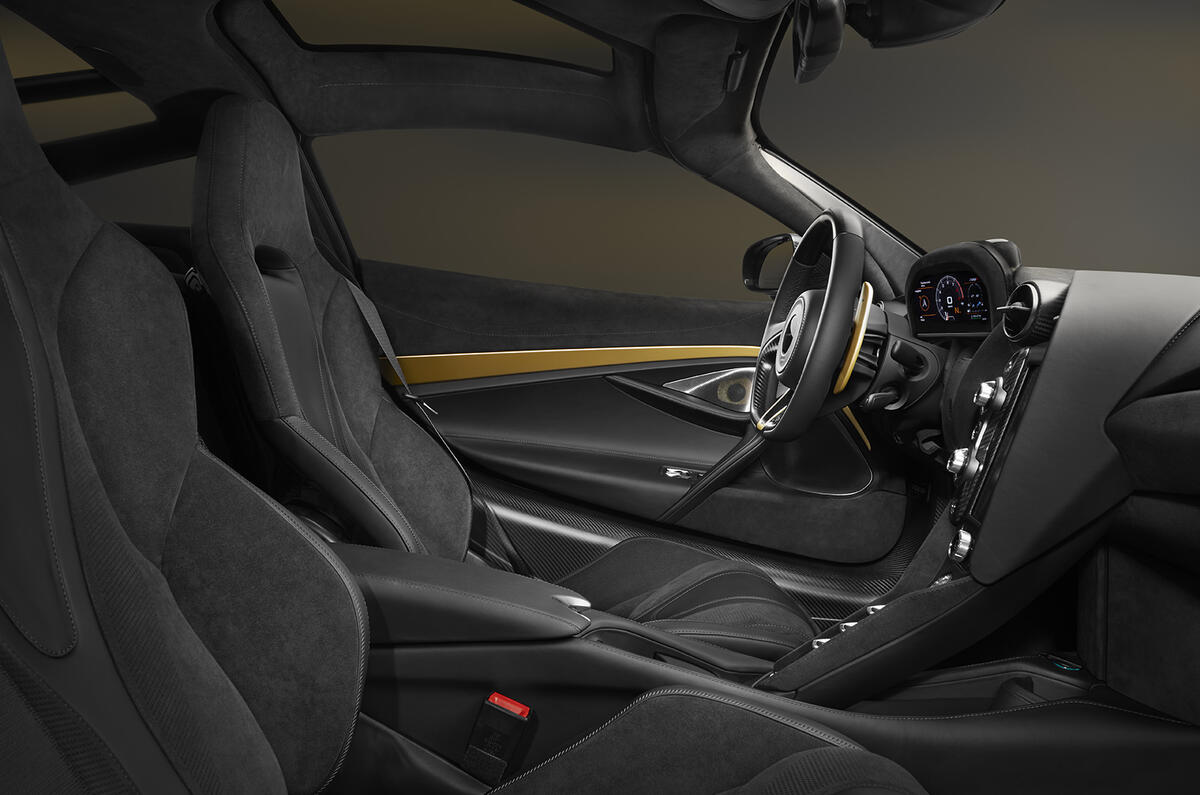 McLaren Special Operations (MSO) has displayed its latest creation at the 2017 Dubai International Motor Show: a bespoke McLaren 720S "inspired by the words of Bruce McLaren", the company's founder.
The Zenith Black paint with a satin finish contrasts with a set of gold wheels that are unavailable on the McLaren configurator and a gold engine heat shield.
Satin gold-painted elements include the extended gearshift paddles, center band to the steering wheel, the spokes, and the door trim. This 720S gets a unique paint scheme that has been personalised according the owner's wishes, with a quote from company founder, Bruce McLaren, painted on the vehicle in Arabic script.
Incidentally, the quote from Bruce McLaren reads, "Life is measured in achievement, not in years alone". As confirmation that this particular 720S configuration won't be repeated, the sill has been branded with a plaque displaying the make, model and a build number showing the vehicle is "one of one". The rear wing alone took 30 hours to complete, using stencils produced by the MSO design visualization team to achieve the desired dramatic visual impact of the gold lettering. The MSO based customisation details have been combined with carbonfibre packages included in the 720S Performance trim-level.
The vehicle started life as a McLaren 720S Performance and received an array of MSO Bespoke carbon fiber parts such as the front splitter, air intakes, rear bumper, roof panel, rear diffuser, side mirror arms, rear aero bridge, plus deck and engine covers.
No change to the mechanicals, with the 4.0 litre twin-turbo V8 continuing to serve up 720 PS at 7,500 rpm and 770 Nm of torque at 5,500 rpm. On display at the Dubai motor show, it is being delivered to a customer in the region.