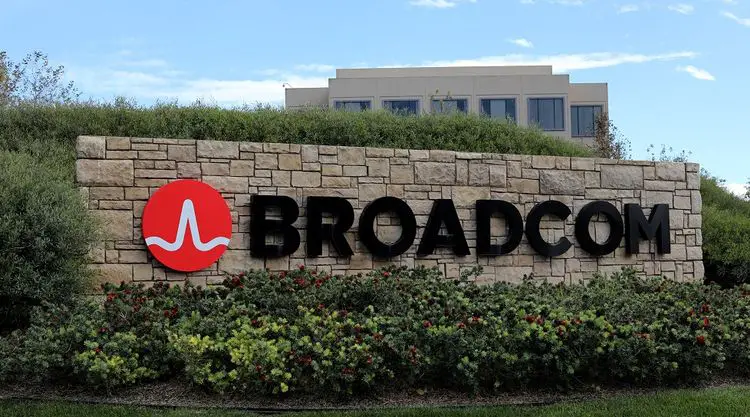 Now that Broadcom has a $103 billion unsolicited bid on the table for fellow chip maker Qualcomm, the word from four people familiar with Qualcomm's thinking is that the San Diego based provider of Snapdragon mobile chips is going to turn down the deal.
Qualcomm also said the transaction might face regulatory scrutiny that would cast doubt on its completion.
Qualcomm has announced that its board of directors has unanimously rejected the unsolicited proposal announced by Broadcom Limited ("Broadcom") on November 6, 2017, saying the bid "significantly uvervalues" the chip firm's value.
Broadcom CEO Hock Tan, who said earlier this month he would redomicile his company to the United States from Singapore, has stated he is open to launching a takeover battle.
Steve Mollenkopf, Qualcomm's chief executive, said the California company remains confident about its future.
Tan said he is pleased with the reaction he has already received from Qualcomm shareholders and customers regarding his proposal and would prefer to keep the negotiations friendly. "We are confident in our ability to create significant additional value for our stockholders as we continue our growth in these attractive segments and lead the transition to 5G". In fact, if the deal goes ahead it would probably the biggest in the technology industry's history, worth more than Dell's purchase of EMC in 2015, which was valued at $67 billion. If it does sell to Broadcom, it means the combined businesses' chips will be present in more than a billion smartphones sold every year.
"We have received positive feedback from key customers about this combination", he said in a statement after Qualcomm's rejection.
However, Qualcomm is likely to dig in for a lengthy siege.
Broadcom has also been deliberating the possibility of raising its bid for Qualcomm, including through more debt financing, some of the sources said, although it was not clear when Broadcom would choose to make such a move. "Broadcom has to convince those companies that they stand to benefit". Nevertheless, all signs are pointing up for Qualcomm, given the potential for a higher bid from Broadcom. Acquiring Qualcomm is further complicated by his target's own push to close a more than $40 billion purchase of NXP Semiconductors NV.
Information for this article was contributed by Tiffany Hsu of The New York Times.