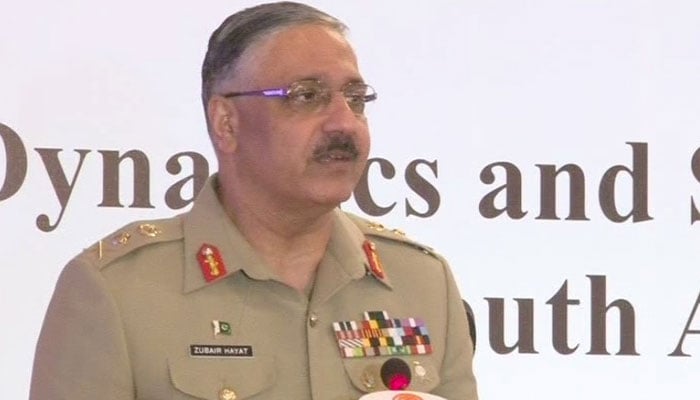 Chairman Senate Committee on Defence and Parliamentary Committee on CPEC Senator Mushahid Hussain Sayed says Pakistan would become hub of regional connectivity due to new energy infrastructure and trade routes.
Addressing a conference organsied by Islamabad Policy Research Institute, the top general said that India was stoking chaos and anarchy in the region.
"Indian intelligence agency RAW has established a special cell at a cost of 500 million dollars to sabotage the China Pakistan Economic Corridor", Pak General said adding India is also fanning terrorism in Balochistan.
He said that Pakistan will maintain minimum nuclear deterrence in the context of a current regional situation. "By doing so, India was playing with fire". The General claimed that India has violated ceasefire more than 1,200 times, thereby continuing its years-old war against Pakistan. "The festering Kashmir issue runs the risk of the outbreak of nuclear war in the region".
Talking about establishing lasting peace in South Asia, Gen Hayat said that the road to peace in the region leads through Kashmir and that bypassing the issue will only hinder the peace process.
While speaking about Afghanistan, General Zubair said the country is a gateway to Asia, which is why instability there is perilous for the entire region.