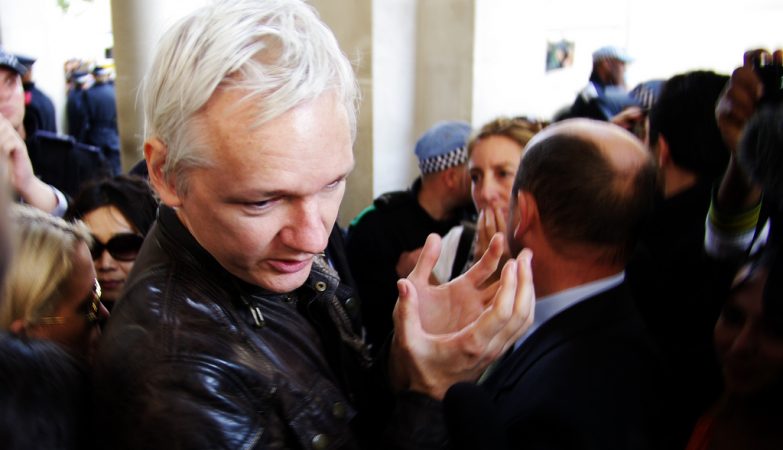 O filho do atual presidente dos EUA, Donald Trump Jr., trocou mensagens com o site de denúncias Wikileaks através do Twitter. "Assange. Seria muito fácil e útil se eu pai sugerisse que a Austrália indicasse Assange como embaixador em DC", disse mensagem em 16 de dezembro. Trump Jr. divulgou as 10 capturas de tela algumas horas depois de a revista norte-americana The Atlantic ter publicado um relato sobre o conteúdo delas.
As mensagens começaram em setembro de 2016 e foram até julho.
O Wikileaks também solicitou a Trump Jr. a declaração de imposto de renda de Donald Trump, afirmando que isso ajudaria a reforçar a imparcialidade do site diante de acusações que agia sob influência de Moscou.
O site de denúncias é acusado pelos serviços de inteligência e segurança dos EUA de ser uma das peças centrais da campanha russa de interferência nas presidenciais de 2016.
Embora não tenha respondido a todas as mensagens da Wikileaks, Trump Jr. usou pistas da organização para ajudar politicamente o pai como quando foi avisado do vazamento dos e-mails do chefe de campanha de Clinton, John Podesta.
Pressionado pela repercussão da reportagem, Trump Jr. foi ao Twitter publicar a suposta íntegra das mensagens trocadas com o portal. No dia das eleições, aconselhou Donald Trump a não aceitar os resultados, caso perdesse, e a alegar existência de fraude eleitoral.
A notícia foi divulgada numa altura em que a alegada interferência de Moscovo nas eleições estava sob investigação.
O senador democrata Richard Blumenthal, que faz parte da Comissão do Justiça do Senado; convocou um painel para citar mais documentos e forçar Trump Jr., que falou com a comissão em março, para testemunhar publicamente.
Pouco tempo depois de Assange se ter pronunciado, Donald Trump Jr. utilizou também o Twitter para divulgar as mensagens recebidas do WikiLeaks.
Julian Assange, recorde-se, é procurado na Suécia por suspeita de crimes de violação e nos Estados Unidos pela divulgação ilícita de documentos da diplomacia e das Forças Armadas, motivos que o levaram a exilar-se há cinco anos na embaixada do Equador em Londres, para evitar a extradição para a Suécia e EUA.
"O WikiLeaks não mantém esses registos e a apresentação da The Atlantic é editada e claramente não tem o contexto completo", comentou Assange.