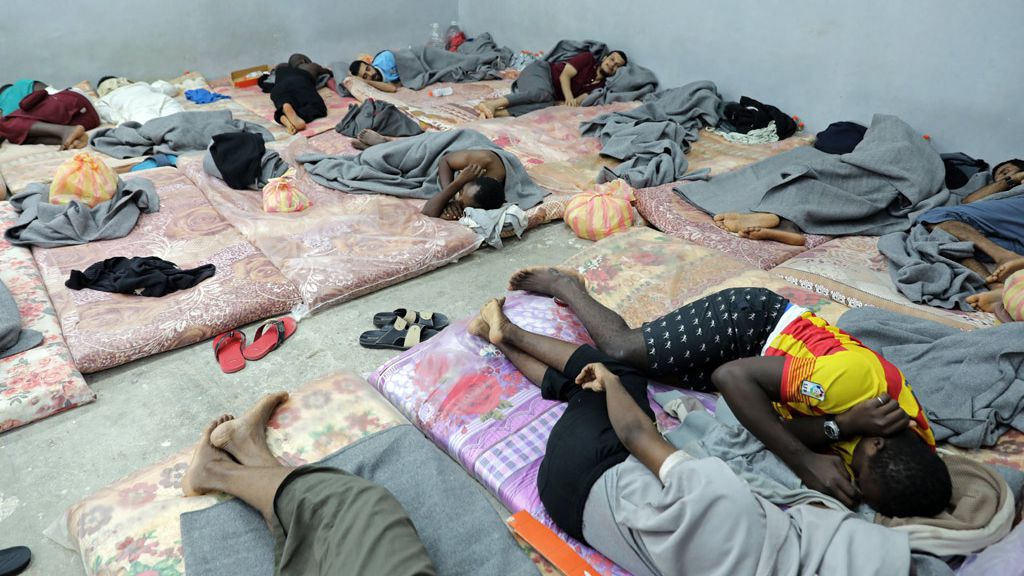 The UN human rights chief on Tuesday expressed dismay at a spike in the number of migrants held in horrific conditions at detention facilities in Libya, saying the European Unions support for Libyan Coast Guard intercepting and returning migrants in the Mediterranean was inhuman.
The UN High Commissioner for Human Rights, Zeid Ra'ad al-Hussein, said migrants had been locked in hangars and stripped of dignity with "no access to the most basic necessities".
"What was an already dire situation has now turned catastrophic", Mr Hussein said, urging the global community to stop turning a blind eye.
He described the situation as fast-deteriorating, and the Libyan detention system as "broken beyond repair".
United Nations rights monitors this month visited four facilities in Tripoli operated by Libya's Department of Combatting Illegal Migration.
The monitors interviewed detainees who reported kidnappings, torture, rape and other sexual violence, forced labour, exploitation, severe beatings, starvation and other atrocities during their journeys through Libya.
"We can not be a silent witness to modern day slavery, rape and other sexual violence, and unlawful killings in the name of managing migration and preventing desperate and traumatized people from reaching Europe's shores", he said.
He called for the creation of domestic legal measures and the decriminalisation of irregular migration to ensure the protection of migrants' human rights.
Thousands of migrants have died attempting to cross the Mediterranean from Africa into Europe.