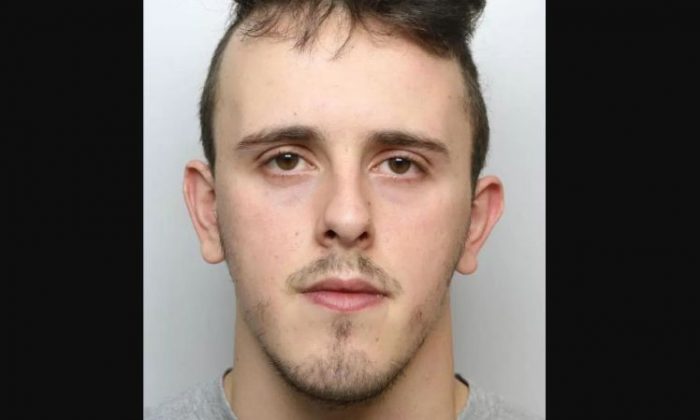 Police yesterday revealed that Liame Deane, who was serving a life sentence for the murder of his baby daughter, was found dead in his cell at the prison in Armley on Sunday.
Flanked by a dock officer and two police officers, he spoke only to confirm his name and date of birth, the Huddersfield Daily Examiner reported. Westland is due back in court on Thursday at Leeds Crown Court.
He had been left with Luna by her mum who went to take a nap on 10 July.
Deane, 22, was jailed in October 2017 after he subject his newborn girl Luna to a horrific attack - because she "was crying".
In the vicious attack he punched Luna to the face, squeezed her body and arms and shook her.
Luna was taken to Leeds General Infirmary where she died in intensive care on July 14, three days after the attack.
Deane's death comes just five weeks after he was jailed for life with a minimum of 10 years over the death of his daughter in July.
Michael Smith, prosecuting during Deane's trial, said the baby had injuries to her brain, body and face.
Smith said: "He said he was responsible for all of the injuries that she had suffered and he said that Luna had not settled down and he lost control", the Nigerian Tribune, an English language newspaper in Nigeria reported.
Luna was born on July 9 this year and on the day after the attack Deane told Ms Bissett the baby had fallen.
Deane had told Luna's mother that she had fallen in the night and hit her head.
Paramedics arrived and noticed her face was badly swollen and bruised.
A doctor at the hospital had concluded that the baby had died after suffering head trauma, leaving her with "catastrophic brain injuries".
He broke down under interrogation and admitted to detectives that he "lost it" when the baby wouldn't stop crying.
He admitted punching Luna to the face, squeezing her body and arms and shaking her.
Richard Wright, who was representing Deane, said: "In my submission, there is simply no explanation for the defendant's behavior". "I can't describe how that felt".