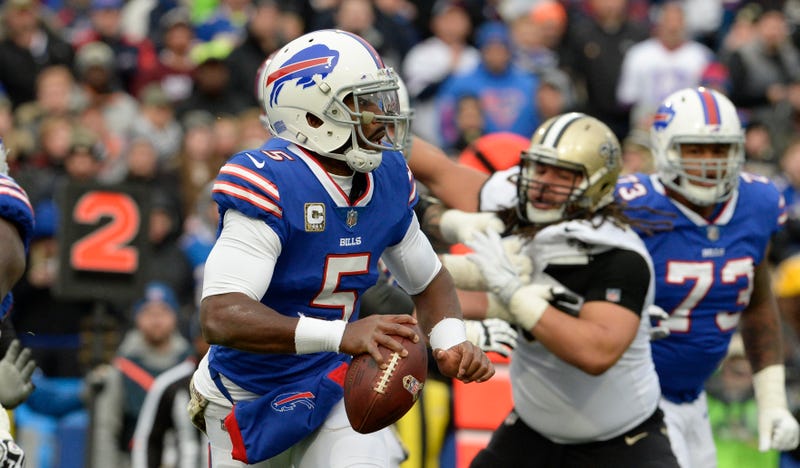 Tyrod Taylor, battered by the Saints, is headed for the bench. Sunday against the Saints, Taylor was ineffective, going 9-of-18 for 56 yards and no touchdowns.
A big announcement came from Bills Head Coach Sean McDermott, as he met with the media Wednesday morning, that rookie quarterback Nathan Peterman will start for the Bills this Sunday against the Los Angeles Chargers.
Asked about the crowd's reaction after the game, Taylor said, "I don't listen to the crowd".
"I thought he did some good things", McDermott said of Peterman.
The Bills, led by veteran offensive coordinator Rick Dennison in his first year with the team, rank 28th in yards per game (292.0) and 19th in points per game (18.9). "Obviously, got us into the end zone, so that was a positive".
Benjamin was targeted three times by Taylor on the opening drive of the game, making one catch for 9 yards. He was benched late in the fourth quarter against the Saints in favor of Peterman, who threw for 79 yards while completing seven of 10 passes.
Taylor's 56 passing yards and 33.6 passer rating were both the lowest in his 38-game career as Buffalo's starter.