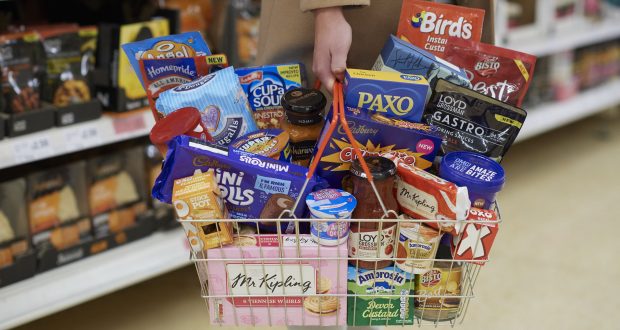 The company turned over £353.5m in the six months to 30 September 2017, up from £348m for the same period past year.
Premier Foods PLC said Wednesday said it had returned to growth in the first half of its current financial year thanks to strategic partnerships with Japanese instant noodle maker Nissin and American confectionery company Mondelez International.
Half-year revenues have increased at Mr Kipling owner Premier Foods, while pre-tax losses have also narrowed. In the first half of the year, revenue grew by 23% on a constant currency basis and rose 30% in the second quarter.
The group said that it posted a "strong performance" in the second quarter of the year, with more than 40% of revenue growth in this period from its global strategic partnerships with Nissan and Mondelez.
"We are pleased to report a return to revenue growth of +1.5% in the first half of the year", said Gavin Darby, Premier Foods chief executive.
Shore Capital analyst Clive Black said: "Premier Foods, the UK's number four food manufacturer in size by sales, has had a colourful and somewhat varied history as a listed entity, delivering much disappointment over the last decade or so for its shareholders".
At the end of the six month period the company's net debt was £535.3m, an improvement of £20.7m on the same period last year, according to the group's half year results.
Darby noted that through the group's partnership with Nissan, Batchelors is now the "fastest growing major brand in our portfolio following the launch this year of convenient pot format products such as Super Noodle Pots".
Shares were up 6.1 per cent in early trading.
"The cost efficiency programme we launched earlier this year is on track to deliver the expected benefits".
It added that cost inflation, largely driven by the Brexit-hit pound, would continue to rise in the second half of the year, but at a lower rate.