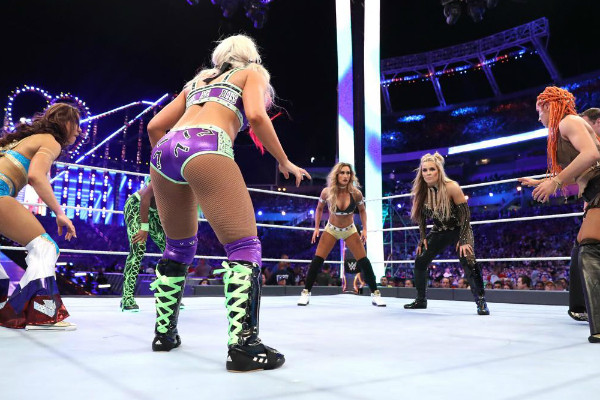 There have been rumors circulating for several weeks that WWE would be adding a women's Royal Rumble to this year's Royal Rumble PPV event.
As we noted earlier this week, Dave Meltzer of F4WOnline.com addressed the influx of NXT talent debuts which took place on WWE Raw and Smackdown this week. It could be an exciting way to jazz up the show, giving it some more flavor, or it could also lead to over-saturation and make the Rumble PPV itself feel like a bit too much.
During a recent episode of Wrestling Observer Radio, Dave Meltzer reported that as of right now WWE officials aren't currently planning a women's Royal Rumble, but he also noted that could change, and with the influx of talent now would be the ideal time to do it. However, a media outlet out of the U.K.is reporting the contrary.
"But now the event is set to be confirmed, although the details remain scarce and it is possible it may not have entrants as in the male equivalent", wrote The Sun.
With 11 women on Raw, and 10 women on SmackDown Live, there are certainly plenty of women on the roster who would like to see it happen. Following this past week's emergence of Paige, Sonya Deville, Mandy Rose, Ruby Riot, Liv Morgan, and Sarah Logan, there are 22 female wrestlers on the main roster.
Becky Lynch spoke to Amarillo Globe-News over the summer, and she said that she thinks a women's Royal Rumble is closer than ever to becoming a reality.