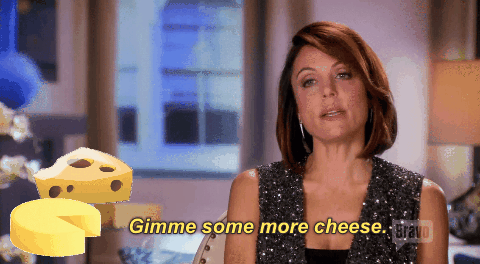 While low-fat dairy products are considered more favorable than high-fat dairy products by federal nutrition guidelines, the meta-analysis found limited evidence that high-fat dairy could increase the risk of CVD, CHD, or stroke compared to low-fat dairy.
Dutch and Chinese researchers teamed up to analyze data from 15 prior studies, tracking over 200,000 participants for at least 10 years.
The study also failed to look at various kinds of cheeses, which might have yielded different results as there are certain kinds that include more benefits or risks than the typical cheese. But the benefits outweigh the bad when it comes to cheese.
Experts, however, warn that this is not linear - in short, the study does not mean that people should start consuming blocks of cheese to prevent heart disease. In fact, the participants who had the lowest risk were those who every day ate cheese, on average, that's only the size of a matchbook.
Stewart points out that the study was only able to find an association between cheese consumption and decreased risk of heart disease, rather than a cause-and-effect relationship.
This is not the same as eating a big slice of cheesy pizza every day. It may very well be that the people who ate cheese and had lower risks of heart disease may have been doing something else to make sure they were healthy, such as exercising.
"Cheese can be high in probiotics, which tend to put you in less of an inflammatory state", Stewart told Time. Cheese also contains conjugated linoleic acid (CLA), an unsaturated fatty acid that may increase the amount of of HDL "good" cholesterol and decrease "bad" LDL levels.
So go ahead, unblock all those mouth-watering cheese porn accounts, and erase the guilt of that daily BEC. Even still, this is good news for cheese lovers out there.