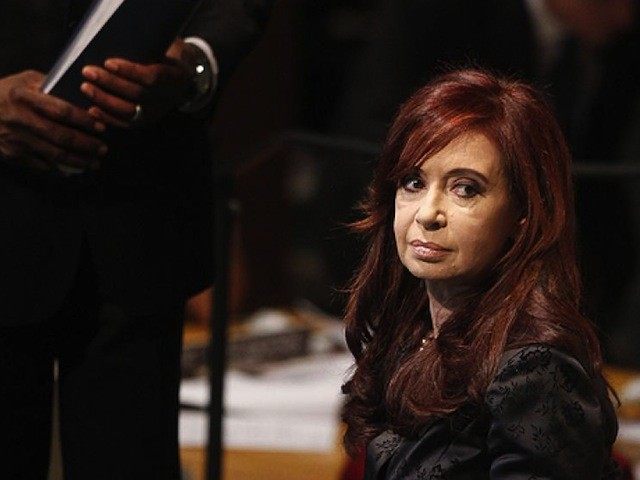 Fernandez and the other defendants have repeatedly denied wrongdoing or involvement in any cover-up involving Argentina's worst terror attack, the 1994 bombing of the Argentine Israelite Mutual Association center in Buenos Aires, which killed 85 people and wounded hundreds.
An Argentine judge called on Congress to remove former President Cristina Fernandez de Kirchner's immunity as a senator so she can be arrested after bringing charges of treason, aggravated concealment and obstruction against her. Former foreign minister Hector Timerman was ordered held under house arrest due to health issues.
Earlier on Thursday, two lower level allies of Fernandez were arrested in the same case on Bonadio's order: Carlos Zannini, a legal adviser, and Luis D'Elia, the leader of a group of protesters allied with her government.
The former president is accused of signing a deal with Tehran to allow Iranian officials suspected of ordering the attack on the Jewish center to be interviewed by Argentine magistrates in Tehran rather than in Buenos Aires.
"As happens regularly in Argentina, the news was first leaked to the press and Cristina has not yet been notified", an aide to the former president told Agence France-Presse. In January 2015, the prosecutor who initially made the accusation, Alberto Nisman, was found shot dead in the bathroom of his Buenos Aires apartment.
The rejected appeal also applies to her children Maximo, 40, and Florencia, 27, according to the Center for Judicial Information.
The Senate will now have to vote on lifting her immunity at the judge's request, for which a two-thirds majority is needed. She was president from 2007 to 2015.