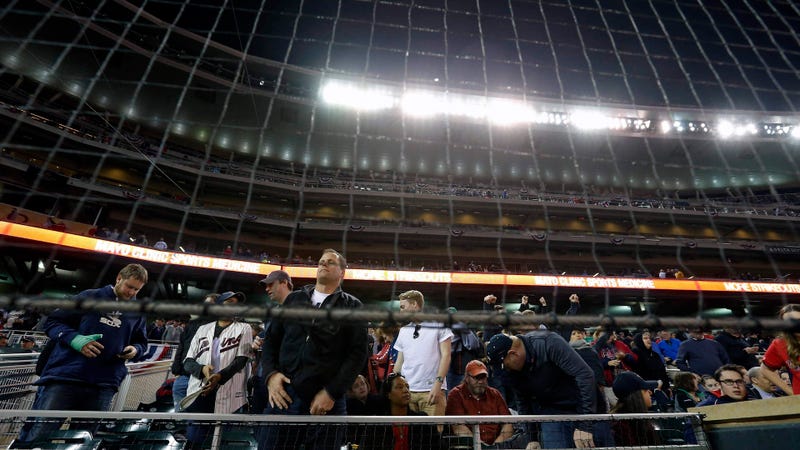 CLEVELAND - The Cleveland Indians and Minnesota Twins are the latest Major League Baseball teams to announce plans to expand safety netting at their ballparks for the 2018 season. The netting will cover the entire Dugout Box seating area-Sections 1-17.
At Progressive Field, the netting will be extended from behind home plate to the ends of both dugouts. "With that reality in mind, we feel extending the ballpark's netting is in the best interest of our fans".
The AL Central champions are prioritizing fan safety while using the latest technology to "minimize the intrusion on the live-game experience" at the ballpark.
MLB Commissioner Rob Manfred said he was encouraged by teams' efforts to expand netting at ballparks the day after a girl was hit by a 105 miles per hour foul ball at Yankee Stadium in September.
Prior to the 2018 season, the club will extend that netting from seven to approximately nine feet.
The new netting will also be tinged with the color green in an effort to make it blend with the playing field.
Other teams have also moved to prevent fans from being killed or maimed after a young girl was badly injured in Yankee Stadium in NY late this past season after a hard-hit foul ball struck her in the face. The Boston Red Sox notified season ticket holders last month that the screens at Fenway Park will be extended, but the team is still finalizing its plans.