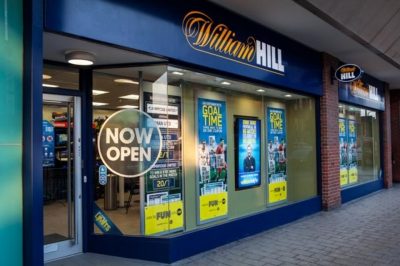 The UK gambling company had moved to block Scientific's CAD$775m (£453m) attempted takeover of fellow American company NYX by beefing up its stake in the latter.
Scientific Games has also agreed to acquire William Hill's ordinary shares and convertible preference shares in NYX, with William Hill receiving CAD$2.40 per share for the 6.8 million ordinary shares it owns and approximately £87m for its convertible preference shares.
Some messiness in the sports betting industry got resolved this week, as William Hill gave its blessing for Scientific Games' acquisition of NYX Gaming.
All parties have confirmed that they will enter a new technology agreement, following the settlement shares, with all legal proceedings terminated.
William Hill responded that it was trying to protect its commercial relationship with Open Bet, and wanted to sign a fresh agreement with Scientific Games, which is backed by the U.S. billionaire Ron Perelman.
Scientific Games said in a Wednesday press release that two new parties "have entered into independent agreements" to support the NYX Gaming deal: William Hill Steeplechase Ltd and parent firm William Hill Plc; and AlpInvest Partners Co-Investments.
"We are pleased to expand our commercial relationship with Scientific Games in the USA market, which offers considerable potential should the Supreme Court ruling ... which is expected next year, provide states with the power to regulate sports betting", said William Hill CEO Philip Bowcock. William Hill said it had agreed to expand its relationship with Scientific Games ready for a Supreme Court ruling expected in 2018 that could allow USA states to regulate sports betting.