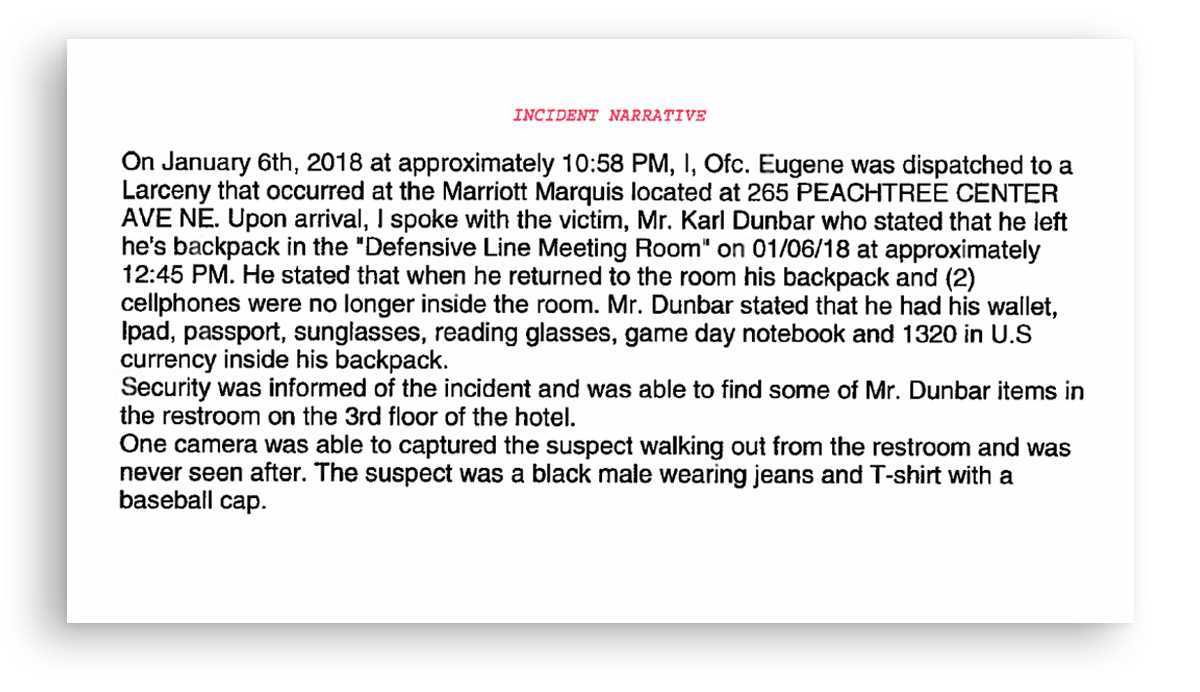 Two days before Alabama took on Georgia in the College Football Playoff National Championship on Monday, Crimson Tide defensive line coach Karl Dunbar left his backpack in a conference room at the Marriott Marquis hotel in Atlanta.
Karl Dunbar, a former Jets coach who now coaches the defensive line at Alabama, left his backpack in what the team thought was a secure conference room at the Mariott Marquis hotel, Fox 10 reports. The backpack had $1,300, a laptop, a passport, his phone and the team's playbook for the championship game against Georgia.
Some of the items were recovered in a bathroom, but not the playbook.
Police said he was in a hotel meeting room Saturday afternoon with several other Alabama staff members, discussing game strategy.
"It's bad. It's definitely bad".
Someone stole it, and a surveillance photo shows the suspected thief wearing the backpack.
Right away everyone assumed this man is a Georgia fan, although the alleged theft didn't seem to have an impact on the field.
When she sent them the police report, they did not have a comment.