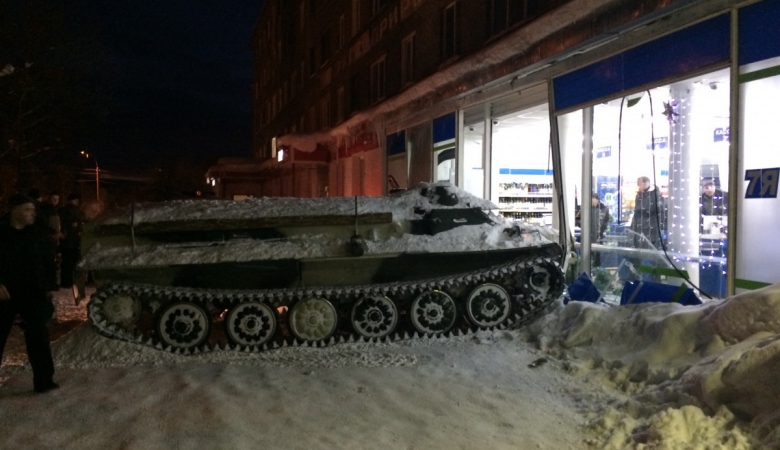 A Russian man was arrested after stealing an armored personnel carrier from a secured facility and using it to ran his way into a store to take a bottle of wine.
According to Reuters, local townspeople said the man appeared drunk as he stole the vehicle from a training ground.
But, let's be honest, what else are you gonna do in a town that's barely south of the Arctic circle? While driving, the man hit a parked vehicle before plowing into the front of the supermarket.
The man had stolen the vehicle from a nearby base of a state paramilitary organization, the Volunteer Society for Cooperation with the Army, Aviation and Navy, FlashNord reported.
A man from the town of Apatity, Russia made a decision to go on a joyride in an armored personnel carrier. A parked auto also was heavily damaged.
The man left with a stolen bottle of wine, but was later arrested by police.
He crashed into a auto in the northwestern town of Apatity before smashing into the store and grabbing a bottle of red wine from Crimea, the Black Sea peninsula annexed from Ukraine by Russian strongman Vladimir Putin in 2014, The Sun of the United Kingdom reported.