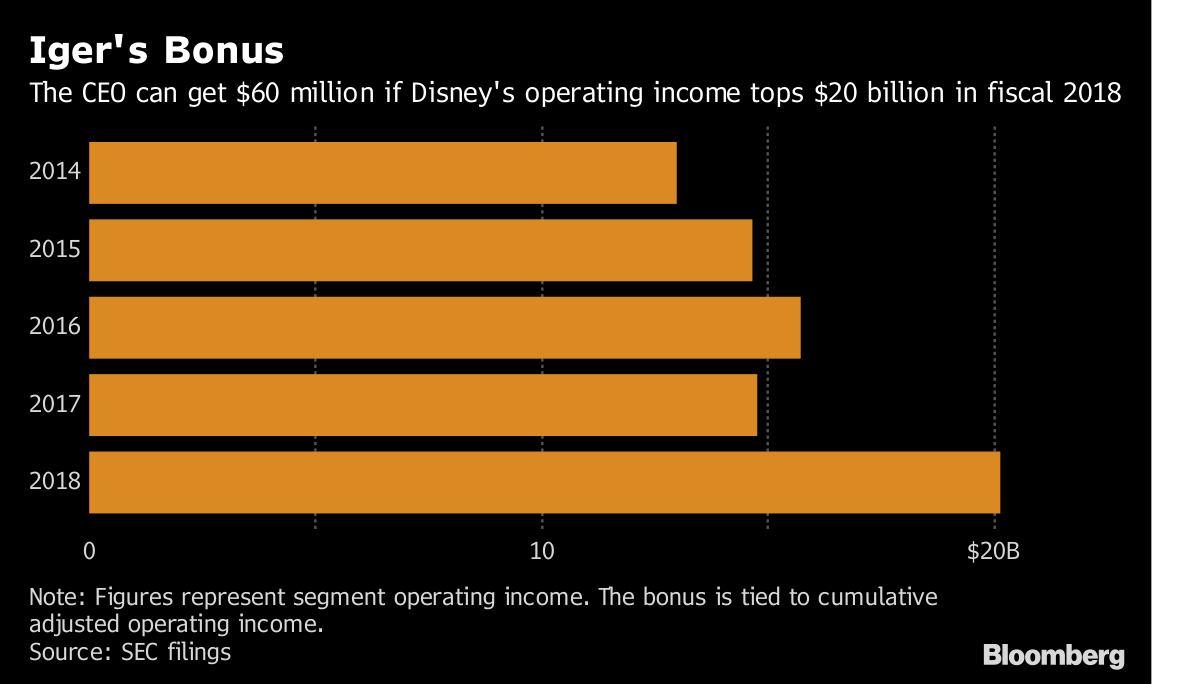 Walt Disney chairman and CEO Bob Iger's compensation amounted to $37.3 million in the latest fiscal year, compared with $43.9 million in the previous year, according to a regulatory filing. The 66-year-old Iger received a $15.2 million cash bonus tied to results, including segment operating income and return on invested capital.
Iger's pay package for the fiscal year ended September 30 included a $2.5 million base salary along with stock and options awards and more.
The key differences came in the Non-Equity Incentive Plan Compensation and Change in Pension Value categories.
General Counsel Alan Braverman's total pay slipped to $8.45M from $11.12M on a similar bonus decline, and the same was true for Chief Human Resources Officer M. Jayne Parker, whose pay fell to $5.09M from $5.6M. Disney announced a $52.4 billion stock deal in December to buy the entertainment assets of 21st Century Fox.
In conjunction with the Fox deal, he signed a new contract that boosted his regular compensation and entitled him to an additional US$100 million in stock awards.
Iger will get paid more during the current fiscal year. He has postponed his planned retirement four times.
The proxy statement also officially notified Disney shareholders of the annual meeting, set for March 8 in Houston.