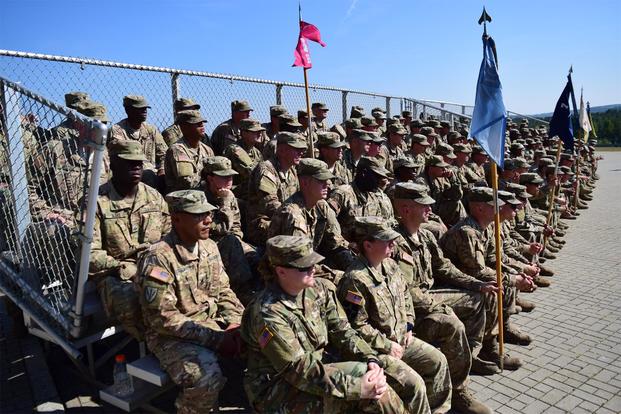 Soldiers from Fort Hood in Texas will deploy in the summer to Europe. "We will build upon the success of the 1st Armored Division as we look forward to partnering with the coalition forces and the Iraqi Security Forces as they build long-term stability through credible and ready security forces". Gen. Walter E. Piatt, commanding general of Fort Drum and the 10th Mountain Division. Gen. Andrew Poppas, will oversee logistics and sustainment operations throughout the country.
The 101st Airborne Division Headquarters from Ft.
The 1st Brigade, 3rd Infantry Division, from Fort Stewart will deploy this spring to the Republic of Korea to support the USA commitment to United States Forces Korea.
This spring, the 3rd infantry Division's 1st Armored Brigade Combat Team will deploy to South Korea as part of a regular rotation of forces to the peninsula, according to a January 10 Army press release. The division participated in major battles of that war, including the Battle of the Chosin Reservoir. "As combat advisers, we stand ready to train, advise, assist, accompany and enable our Afghan National Security Forces partners to secure peace in Afghanistan".
"The Ironhorse Brigade looks forward to returning to Europe to continue working with our North Atlantic Treaty Organisation and regional partners", said Col. Wilson Rutherford IV, commander of 1st Armored Brigade Combat Team.
Commanded by Col. Wilson Rutherford, the brigade will replace the 2nd Armored Brigade Combat Team, 1st Infantry Division.
The brigade will replace 2nd Armored Brigade Combat Team, 1st Infantry Division, which arrived in Europe in September with almost 4,000 troops and has participated in training operations in nations across the continent.