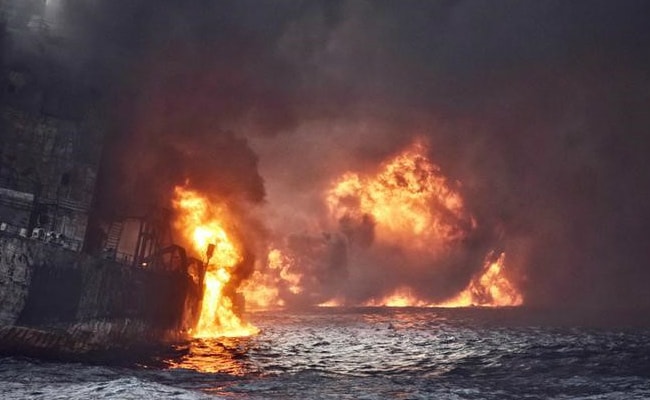 Four salvage workers boarded the board SANCHI at 8:37 am on January 13, and found two bodies on deck in a lifeboat.
Speaking at a joint press conference with the Iranian labor minister on Sunday morning, the Chinese commander said all people on board the doomed tanker are feared dead, given the magnitude of the initial explosion in the crash. But salvage workers were prevented from entering a living room on SANCHI's first floor as the inner temperature had reached 89 degrees Celcius.
All political and logistical capacities of Iran should be mobilized to rescue the tanker crew, the vice president added.
An Iranian oil tanker that has been ablaze for nearly a week after colliding with another vessel in the East China Sea has finally sunk, Chinese state media reports. A third body had been recovered earlier in the waters nearby, Press TV said.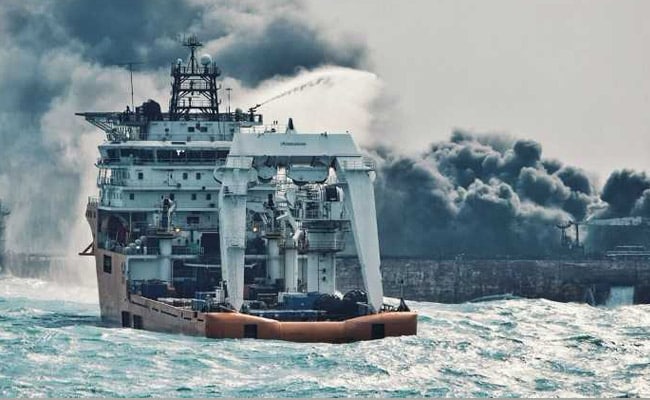 The Iranian oil tanker Sanchi caught fire after a collision with a Chinese freighter CF Crystal
The cause of the collision remains unclear.
Thirteen ships, including one from South Korea and two from Japan, were engaged in the rescue and cleanup effort Saturday, spraying foam in an effort to extinguish the fire.
The Chinese freighter CF Crystal that collided with the Panamanian-registered tanker had 21 crew members, who all were reported safe.