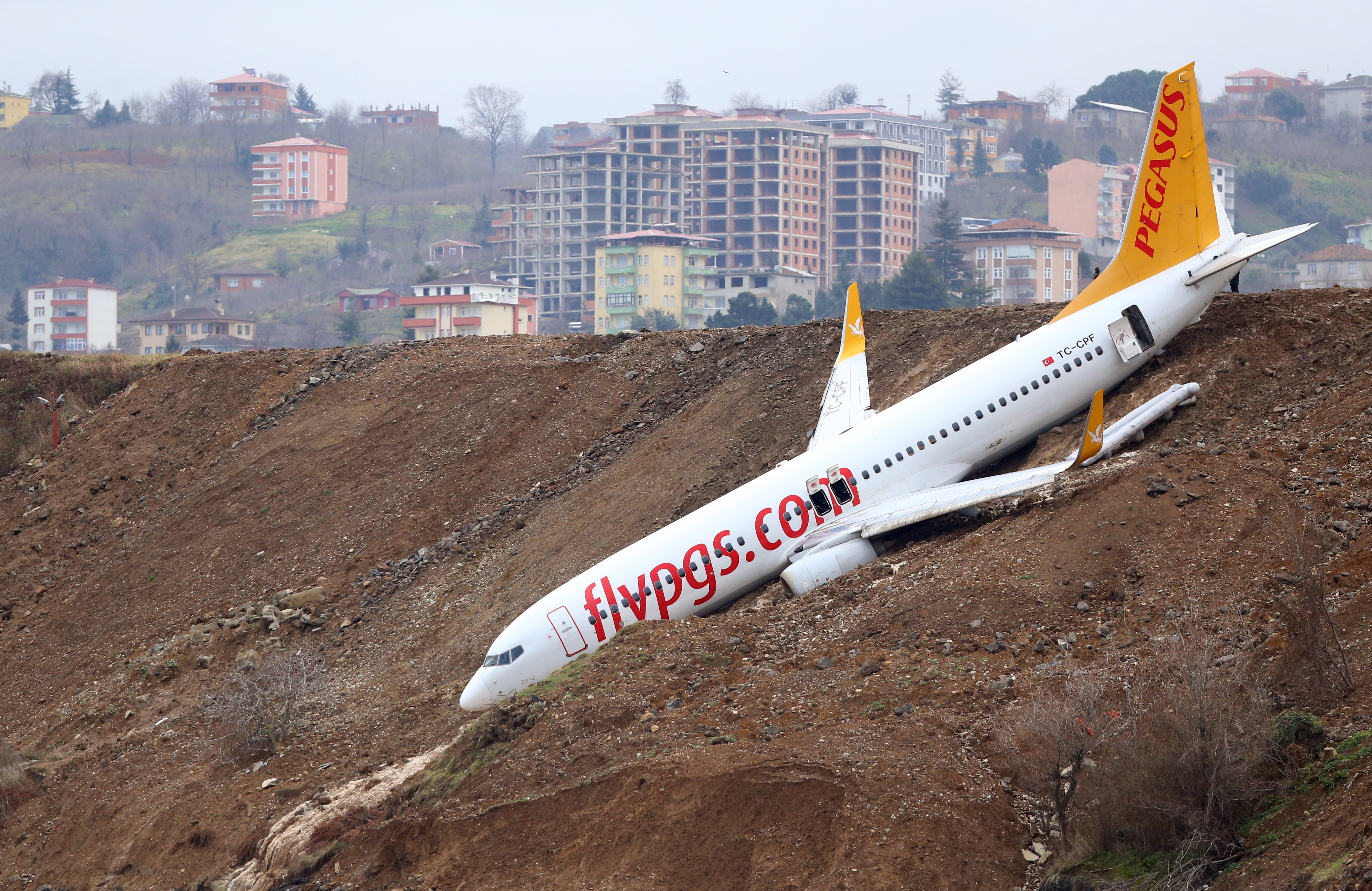 A Pegasus airplane has skidded off the runway on Sunday after landing in the Turkish province of Trabzon, causing panic among the passengers.
A passenger plane skidded off the runway and was left stuck in mud off the edge of a cliff in Turkey. Other images from Dogan news agency showed smoke emanating from the trapped plane.
Pegasus Airlines said in a statement that the Boeing 737-800 aircraft, flying from Ankara to Trabzon, "had a runway excursion incident" as it landed but the 162 passengers, two pilots and four cabin crew were unhurt. "We will reopen the airport to air traffic as soon as possible", Trabzon Governor Yücel Yavuz said Saturday night, as cited by Yeni Safak, adding that a crisis desk had been set up following the incident and that an investigation into the circumstances of the accident had already begun.
"We stayed inside the plane for at least 20 minutes waiting for someone to help us", said one of the passengers.
Flight PC8622's wheels became stuck in icy mud as it landed at Trabzon Airport.