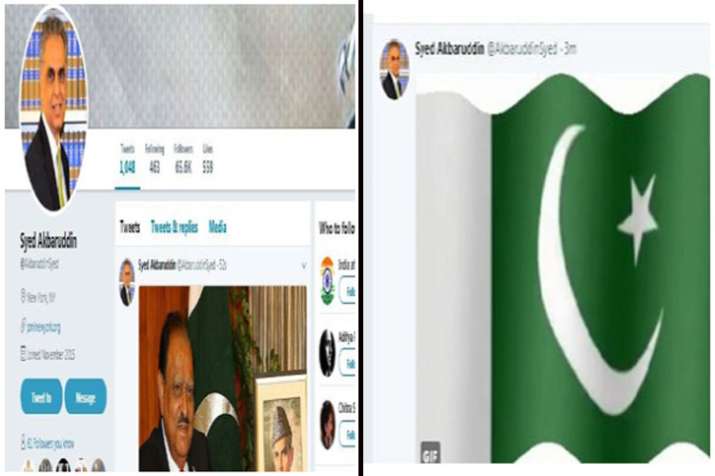 The Twitter account of India's ambassador to the United Nations, Syed Akbaruddin, was hacked on Sunday with the hackers posting two photographs of Pakistan's flag and the neighbouring country's President Mamnoon Hussain.
Syed Akbaruddin's Twitter account was hacked on Saturday. We will show you the power of the Turk!
The pictures were posted during the wee hours of Sunday, and also the "blue tick" that marks a verified account also disappeared at the time.
The hackers pinned a tweet saying, "You are hacked by the Turkish cyber army Ayyıldız Tim!" In 2016, nearly 200 government websites were hacked in India.
The last tweet by the hackers was a bit puzzling for most Indian visitors on Akbaruddin's timeline - a Turkish channel's YouTube link to the song "Awaara Hoon". Thanks to @TwitterIndia & many others who helped.
The 1955 film Awaara by Raj Kapoor can probably be termed as India's most successful export to Turkey.