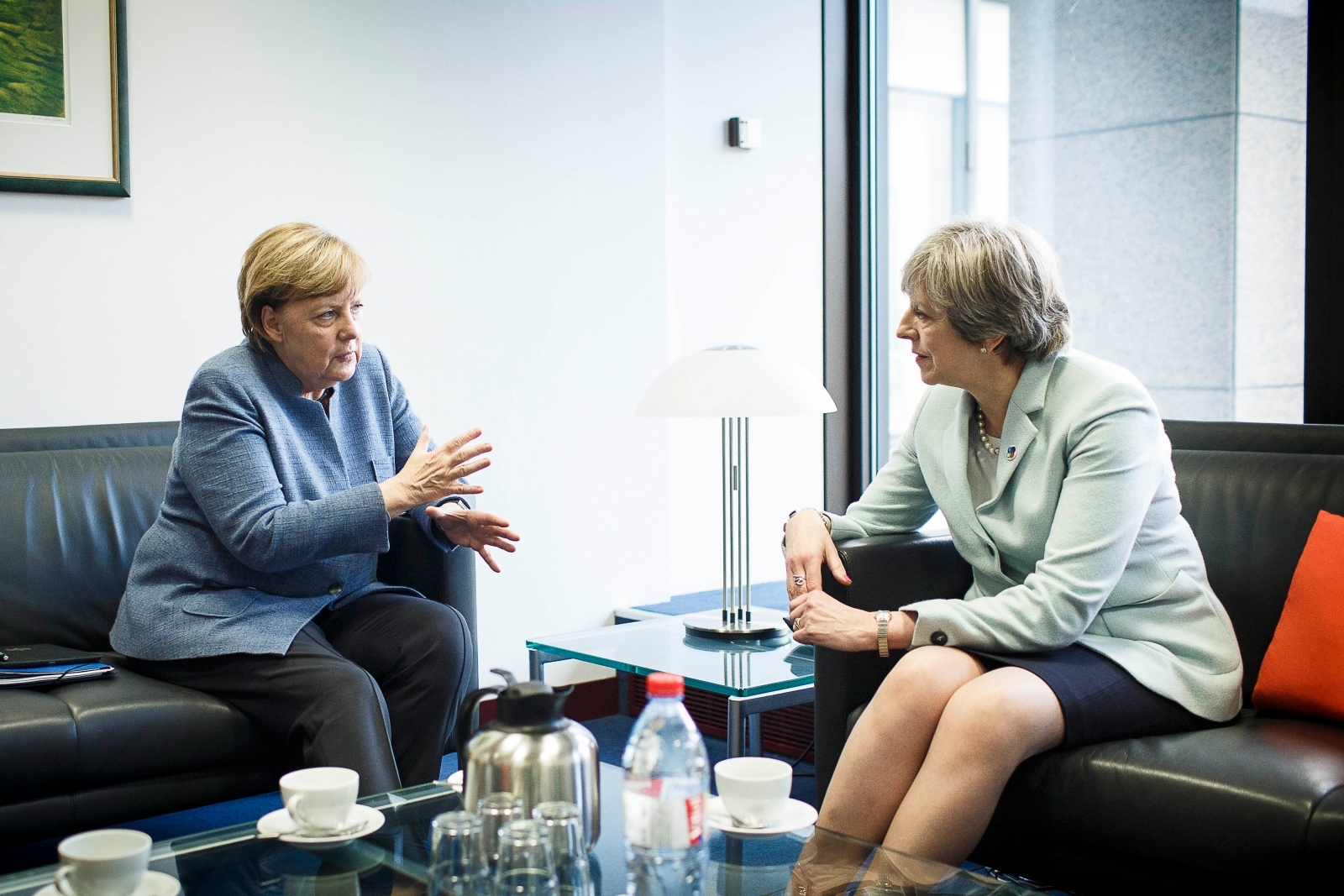 Mrs Merkel is said to have left journalists laughing "uproariously" when she gave them a behind-the-scenes insight into Brexit talks during her visit to Davos last week.
When she asks May how she wants to shape Britain's future relationship with the EU, May replies: "Make me an offer".
To which Mrs Merkel says, "but you're leaving - we don't have to make you an offer". Come on what do you want?' Mrs May then repeats: "Make me an offer".
Both leaders are facing their own domestic struggles, with May desperately trying to hold the Conservative party together as she prepares for the next stage of Brexit negotiations.
And so, according to Mrs Merkel, the two find themselves trapped in a recurring loop of "what do you want?" and "make me an offer".
According to ITV's political commentator Robert Peston, Mrs Merkel recalled how the Prime Minister has said the same thing every time the issue of post-Brexit trade comes up.
Chancellor Philip Hammond last week infuriated Eurosceptic Tories by suggesting the United Kingdom and European Union economies will only move "very modestly" apart - essentially a soft Brexit.