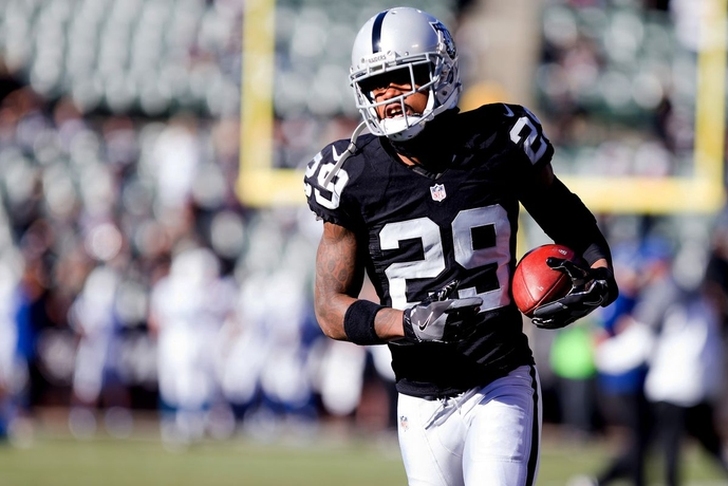 The San Francisco 49ers are among the teams interested in former Oakland Raiders cornerback David Amerson, according to the player's agent (via the Sacramento Bee).
The Houston Texans are strapped with a significant amount of salary cap space for this upcoming offseason, meaning they should be heavily involved in free agency.
Amerson was a steady part of the Raiders' secondary for the last couple of years, but injuries affected his play on the field and led to the front office deciding to part ways with him.
If he had still been on Oakland's 53-man roster on February 7, Amerson's $5.5 million base salary would have become guaranteed.
Okafor, who played his college basketball at the University of CT, was originally selected by the Charlotte Bobcats with the second overall pick of the 2004 NBA Draft and proceeded to spend the first eight years of his career with the organization, capturing the Rookie of the Year award. Amerson started six games last season before a foot injury cut his season short. After signing a four-year contract worth $33 million before the 2016 season Amerson played well that season posting 64 tackles (58 solo), 16 passes defensed and two interceptions.
In three games and one start with New Orleans, Okafor is averaging five points, 5.7 rebounds and 1.7 blocks over 14.3 minutes per game while shooting 40 percent from the floor and 75 percent from the free-throw line.
However, Amerson allowed a quarterback rating of 156.3, per Pro Football Focus, where 23-of-31 targets were converted for 391 yards and four touchdowns by receivers he was covering in 2017.