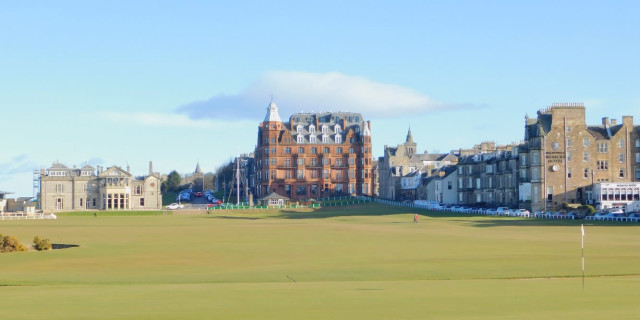 There have been four major changes to the proposals they brought out previous year. (Key change: the proposed Rules released in 2017 suggested dropping from any height). This has been changed to knee height.
Players will now drop the ball from knee rather than shoulder height when taking relief after rule-makers took on board feedback from a worldwide consultation which rejected a proposal to drop from any height.
Measuring in taking relief: The golfer's relief area will be measured by using the longest club in his/her bag (other than a putter) to measure one club-length or two club-lengths, depending on the situation, providing a consistent process for golfers to establish his/her relief area. (Key change: the proposed Rules released in 2017 suggested a 20-inch or 80-inch standard measurement).
Penalties for accidentally striking your ball twice in the course of a shot have been removed and regulations governing instances when a ball is lost or goes out of bounds will be relaxed.
The Player's Edition of the Rules of Golf: An abridged, user-friendly set of the Rules with shorter sentences, commonly used phrases, and diagrams.
At club level a local rule can now be implemented which will give golfers the option to drop the ball in the vicinity of where the ball is lost or out of bounds under a two-stroke penalty. These new rules will officially start on January 1, 2019, and according to the AP are the "most comprehensive" changes to the rules of golf since they were created in 1744.
Many radical revisions will take place if The...
The flagstick no longer has to be attended or removed when putting and there will be no penalty if a golfer hits an unattended flagstick in the hole. One of them involves allowing golfers to fix spike marks in their putting line. No one wants to see a tournament decided by a spike mark in the line of a putt.
Golfers can now touch the ground with their club in a hazard and can move loose impediments in a hazard without penalty.
Relaxed bunker rules: There will be no penalty for moving loose impediments in a bunker or for generally touching the sand with a hand or club. You still can not ground your club when playing a bunker shot.
Player integrity will be relied on to the point where a player's "reasonable judgement" will be trusted on things like estimating/measuring a spot, point, line, area or distance.
Golf is known as an old and storied sport that has carried its tradition throughout the test of time.
The search time for lost balls has been reduced from five to three minutes and "ready golf" in stroke play is to be encouraged. The Local Rule is not intended for higher levels of play, such as professional or elite level competitions.
"We believe that the new Rules are more in tune with what golfers would like and are easier to understand and apply for everyone who enjoys playing this great game". "We couldn't be more excited to introduce the new Rules ahead of their education and implementation".