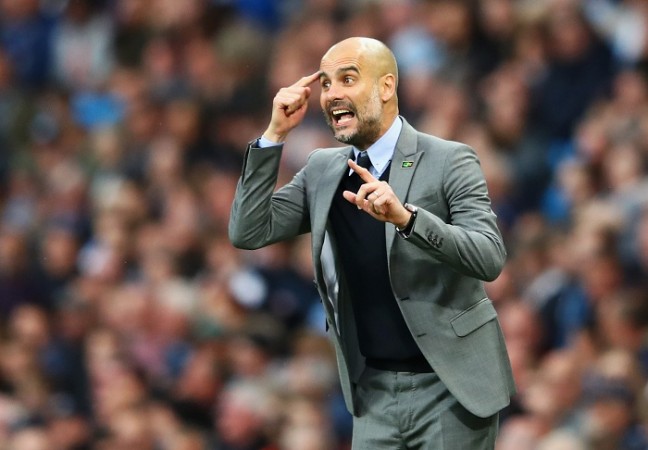 Former Bayern Munich doctor Hans-Wilhelm Muller-Wohlfahrt has labelled Pep Guardiola a person of "low self-esteem" who lives in "constant fear" of losing authority.
Hans-Wilhelm Muller-Wohlfahrt, who has treated a number of high-profile athletes throughout his career, including Usain Bolt, Darren Gough and Paula Radcliffe, clashed with Guardiola during their time together at Bayern Munich before leaving his position in April 2015 after the side's Champions League quarter-final first leg defeat by Porto.
"Guardiola didn't have any trust in me and my team", the German doctor wrote.
German paper BILD have been published extracts from Muller-Wohlfahrt's book, which discuss the time Guardiola, the Manchester City manager, was head coach of Bayern.
"On just the third time we met, Guardiola came up to me and started ranting in an accusatory and aggressive tone". 'He said: 'What is going on here?
"I thought I was coming to the best medical department in the world, and we have two long-term injuries that should have been good after the initial diagnosis".
Muller-Wohlfahrt explained he found himself yelling angrily at Guardiola as their relationship went downhill.
"Guardiola was often portrayed in the media as an innovative, if not revolutionary, coach".
Guardiola also won trophies galore while in charge of Barcelona and Bayern Munich.
He points out that, under Guardiola's predecessor Jupp Heynckes, Bayern had fewer muscle injuries than most clubs in Europe, and claims that the Catalan's methods put his players at risk.
"In his first season, we had many more muscular injuries than before". He thought he knew better on everything.
"Five minutes warm-up in a rush, that had to be enough". It was never going to go well'. Even my reports of injured players did not interest him.
"I totally lost my self-control, shouted at Guardiola and banged my fist on the table so hard the crockery rattled".
Having returned to Bayern following his dismissal in 2015, the doctor has now launched a scathing attack on Guardiola, even taking shot at the manager's personality and state of mind. I couldn't believe that someone who had been alive for less time than I had been in the job wasn't listening to me'. That's why he seems to live in constant fear, not so much of defeat, but of losing power or authority'.
"I think I would have been able to moderate the conflict between Mull and Pep Guardiola", Hoeness said.