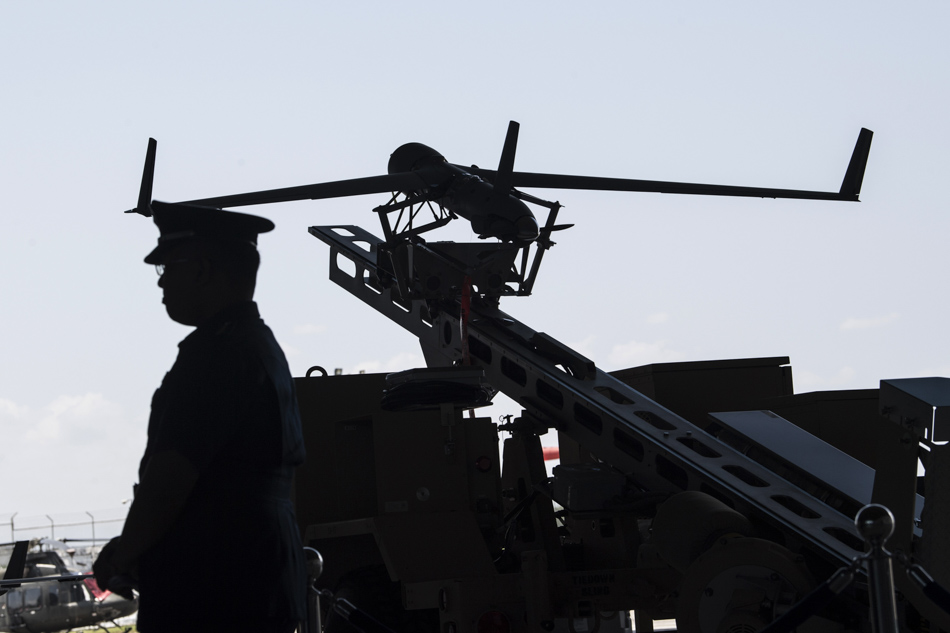 In particular, with the outbreak of the five-month long siege on the southern city of Marawi a year ago, USA surveillance support to the Philippines was stepped up, leading to various forms of assistance including drones, such as the Aerovironment RQ-11 Raven hand-launched UAVs given for the use of the Marine Special Operations Group, the deployment of the Gray Eagle Unmanned Aircraft Systems, and, beyond drones, new Cessna 208B "Caravan" ISR aircraft.
Nevertheless, the US military provided technical support and surveillance vital in helping the Philippines end a five-month occupation of Marawi City by pro-Islamic State rebels past year.
However, ties have been tested by President Rodrigo Duterte's hostility towards the United States. Just $5 a month. Since then, some training for Philippine personnel had in fact already been occurring, and initial deliveries had already begun as well.
The Philippine Air Force (PAF) acquired 6 ScanEagle Unmanned Aerial Vehicles (UAV) through a foreign military financing grant from the United States (US).
Present during the turnover and blessing ceremony of the equipment were Defense Secretary Delfin Lorenzana, US Ambassador to the Philippines Sung Kim, PAF officers and Colonel Ernest Lee, chief of the Joint US Military Assistance Group in the Philippines, as well as other US embassy representatives.