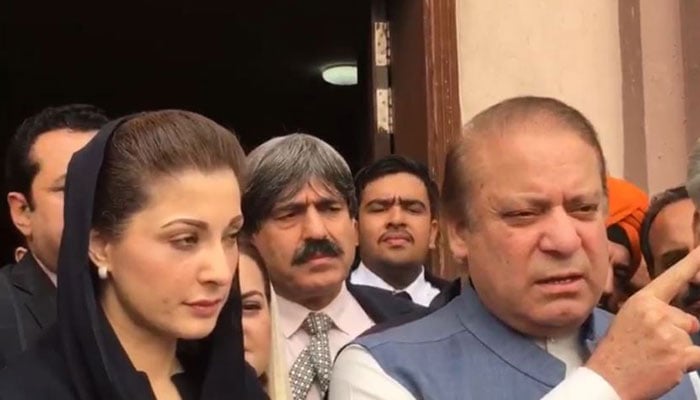 Maryam's counsel Amjad Pervez resumed cross-examination of Wajid Zia, an additional director at the Federal Investigation Agency who headed the Panama case joint investigation team (JIT) which probed the Sharif family's assets a year ago.
The Avenfield properties reference is among three filed against Nawaz and his family by the National Accountability Bureau (NAB) past year on the Supreme Court's directives.
This is not true that the JIT did not mention the company on malafide intentions, Zia added.
Earlier on hearing of 13th of April, the court approved the exemption request of former prime minister Nawaz Sharif and daughter Maryam as they could not depart from Lahore due to the inclement weather.
The JIT head informed the court that Hussein Nawaz also couldn't give clear answer on question regarding the beneficiary ownership of Nelson and Nescol during the period of 1994 to 1996.
However, Amjad Pervaiz accused Zia of hiding the real facts during the proceedings.
The court directed JIT head to present the MLAs record and adjourned the case till Tuesday.
During the last hearing, Wajid Zia had admitted that there was no evidence pointing to deposed premier Nawaz Sharif's daughter Maryam's involvement in the incorporation of Nelson and Nescol offshore companies. Zia had replied that the team had not investigated prior ownership before its transfer to the two companies.
After Nawaz's counsel, Khawaja Haris, completed cross-examination of Zia last week, Pervez cross examining the key witness of the case.