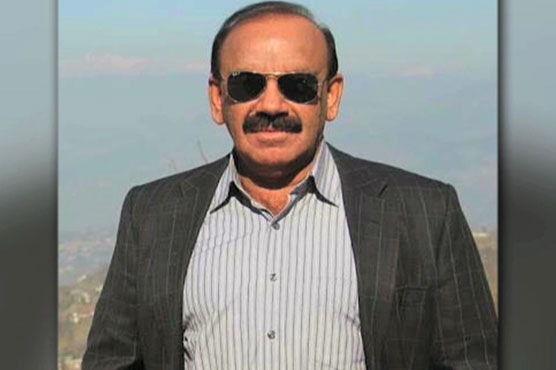 Earlier, MQMP's member of Sindh Assembly Sumeta Afzal Saeed joined ranks of PSP and dismissed rumors that she was forced to do so.
On March 24, Kamal said that Sattar had requested to see Qaimkhani without Kamal.
Mustafa Kamal on Sunday slammed PSP's doors shut for Muttahida Qaumi Movement (MQM) leader Farooq Sattar for good saying that his politics had been buried, ARY News reported. He asked if the alleged videos with MQM leader Kamran Tessori were given by his party.
"Farooq Sattar called minutes before the Senate elections [last month] begging Anee Qaimkhani for votes", he said, adding that Sattar also approches PSP for his rallies. The PSP chief also vowed that Sattar had assured him that he would once "bluff" Mahajirs in the name of Kite and MQM.
"I would rather die than joining PSP or any other political party", he said while speaking to media persons at his house.
"Missing Muhajir youth were being released, however they made this process stop as they want them to remain missing so that they could use their families for their personal gains", he said.