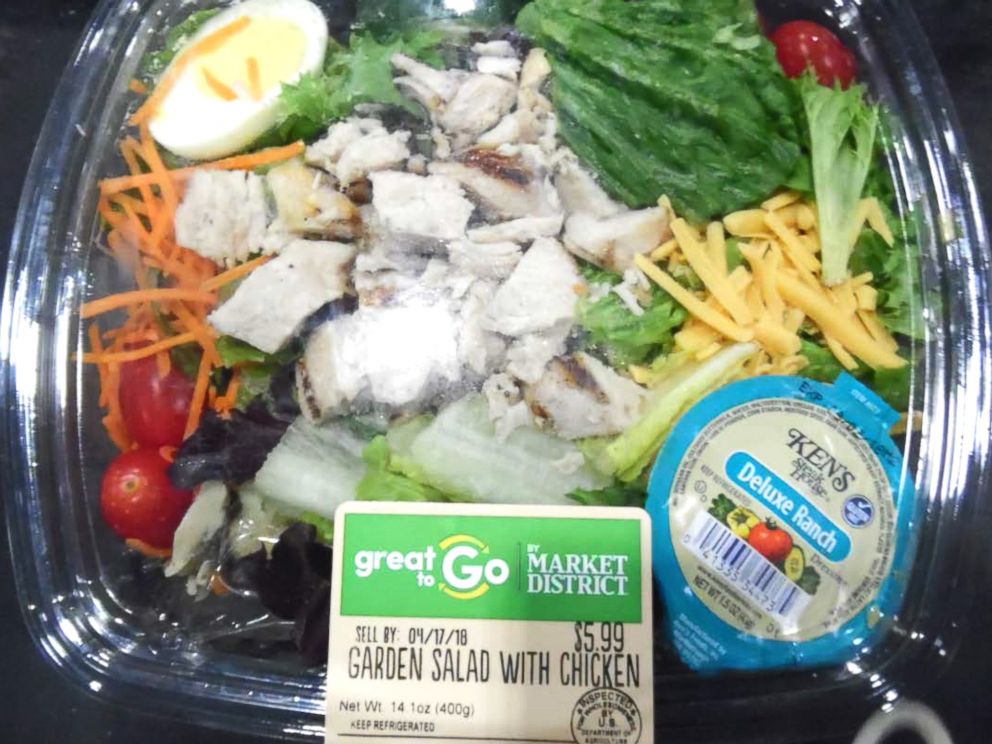 Twenty-two of the ill individuals have been hospitalized.
CDC urged people to check the origin of the romaine lettuce before buying it at a grocery store or ordering it at a restaurant.
State and local health department officials are investigating multiple reports of E. coli infections likely linked to chopped romaine lettuce. Symptoms include severe stomach cramps, diarrhea and vomiting.
According to the United States Department of Agriculture, in 2012 California farmers contributed the following amounts of leafy green product to the US supply including 77% of romaine lettuce, 71% of iceberg lettuce and 66% of spinach.
Laura Gieraltowski, Ph.D. MPH, Foodborne Outbreak Response Team lead at the CDC, suspects there will be more cases reported in the days and weeks ahead, as illnesses that began after March 27 may not have been counted yet.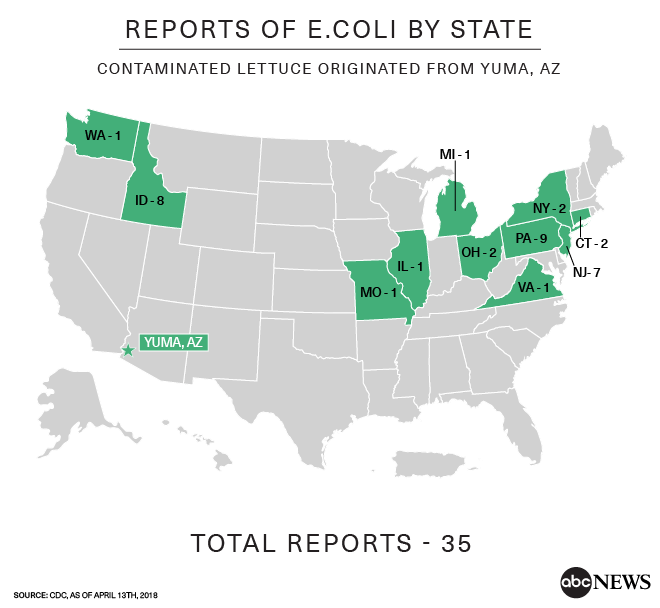 Breakouts_DP
The CDC is advising retailers and restaurants to stop selling chopped romaine lettuce from the Yuma region, which is home to the annual Lettuce Festival and bills itself as the "winter lettuce capital". The CDC says all the victims were sickened between March 22 and March 31, with most reporting that they ate romaine within a week of getting sick. The CDC investigation is ongoing to identify the source of the contamination. "The FDA now does not have information to indicate that whole-head romaine lettuce or hearts of romaine have contributed to this outbreak". Sixty-nine percent of ill people are female.
Fresh Food Manufacturing Co., based in Freedom, Pennsylvania, recalled 8,757 pounds of ready-to-eat salad after being notified by their lettuce supplier that it may be contaminated with E. Coli O157:H7, according to the USDA. That's all the information the U.S. agency gives in that regard as it adds, "no common grower, supplier, distributor, or brand has been identified".
The FDA recommends that consumers ask restaurants and other food service establishments where their romaine lettuce originated, and avoid chopped romaine lettuce that originated from Yuma, Arizona.
Consumers who have symptoms of STEC infection should contact their health care provider to report their symptoms and receive care.
The current outbreak is not related to a recent multistate outbreak of E. coli O157:H7 infections from November to December 2017 linked to leafy greens consumption. The DNA fingerprint of the bacteria in that outbreak is different. Three of those patients developed a type of kidney failure associated with an E. coli illness called hemolytic uremic syndrome, which can be life-threatening.