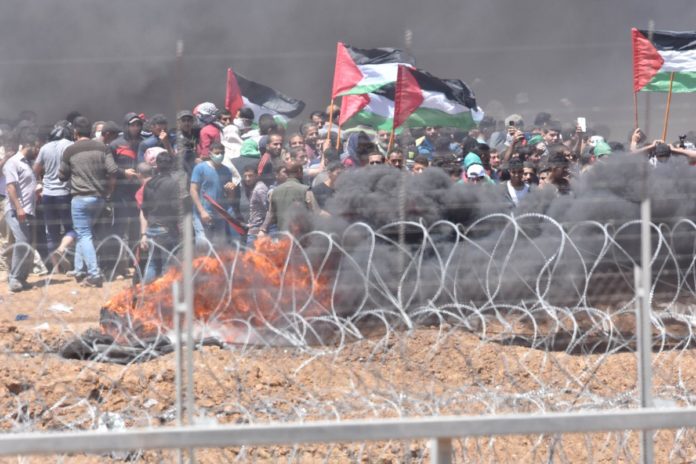 It's seemingly a straightforward sequence of events - Israeli troops lined up along the Gaza border, firing machine guns into the strip at unarmed protesters, and scores of those protesters were killed, the USA is desperate to portray it as a "propaganda" plot by Hamas.
He added: "As the Secretary of State [Mike Pompeo] said, Israel has the right to defend itself".
Israel's prime minister says Jerusalem will always be the "eternal, undivided" capital of Israel.
The latest violence between these two rivals followed the U.S. opening of a controversial embassy in Jerusalem. Gaza's Health Ministry says the number of Palestinians killed by Israeli army fire amid mass protests near the Gaza border has reached 37, making it the deadliest day since a 2014 war with Israel. The White House continued to defend Trump's decision and the move on Monday amid the violence. But the Trump administration has declined to hold Israel accountable for the violence, saying that the Palestinian Islamist group Hamas was to blame.
NBC's Peter Alexander asked White House Deputy Press Secretary Raj Shah Monday about the violence Monday at the Gaza strip in response to the moving of the USA embassy from Tel Aviv to Israel.